Creative Kitchen DIYs | NIKU Farms
October 25, 2021
Are you hoping to move into the winter season with a clean and organized kitchen? Maybe you just want to add a little bit of personalization to brighten up the colder months?
We've got a few home improvement DIY ideas to get your creative juices flowing and to turn your kitchen into your happy place!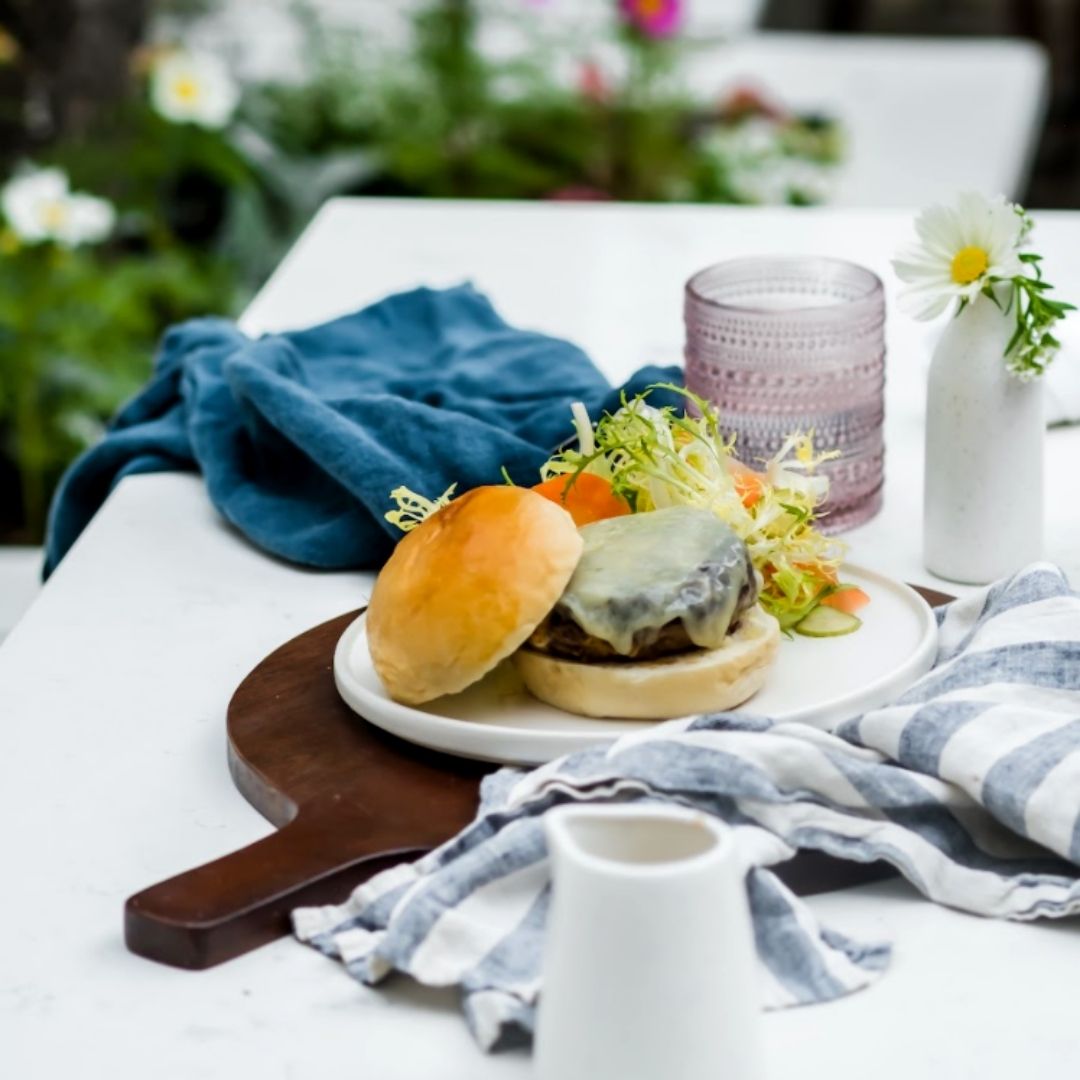 DIY Storage Jars
Whether they're porcelain containers, mason jars or leftover pasta sauce jars, remove any existing labels, paint them any colour that matches your kitchen, then write a label on it with black or gold marker and fill with sugar, tea, or coffee – whatever you choose!
Keep them on your countertop as practical decor, or use bigger containers and use them to organize your pantry items like spaghetti or flour. It'll clean up your cabinet space and give you more space for food storage!
DIY Wooden Cooking Spoons
Paint your plain wooden cooking utensil handles any colour you like to add some brightness to your kitchen! You can keep to the theme of your kitchen, or paint all the handles different colours to make them more easily identifiable in your utensil cup.
DIY Burnt Cutting Board
Use a wood burner with a pointed tip to dress up your plain wooden cutting board with some artwork! Try adding a pattern of your favourite shapes, stripes of any size, or if you're feeling particularly creative, a beautiful custom art piece for your family.
You could also do this with a pantry door or cabinet door instead of a cutting board! It'll make your storage space a little more personalized and update your kitchen.
DIY Kitchen Signage
Use a piece of old wood furniture that you were planning on tossing to create cute wooden signs around your kitchen! Take the seat off an old stool, chair, or the top of a small table, then paint a message on the repurposed wood that speaks to your family, and hang it on the wall. You could even add hooks and use the piece to hang mugs or utensils!
If you try any of these ideas at home, feel free to tag us in your Instagram posts @nikufarms!