Super Succulent Slow Cooker Recipes | NIKU Farms
December 15, 2021
If you've got a slow cooker, we can bet you love to use it. There's nothing easier than putting your ingredients into a crockpot, or on the stovetop burner on low, and letting them simmer all day resulting in a super succulent, moist meal for your family!
Well, there's one thing easier – and that's having high-quality, pasture-raised meat delivered straight to your door, and then putting that meat in the slow cooker to make extremely flavourful dishes.
Keep on scrolling to get some solid slow cooker inspiration for your next family dinner.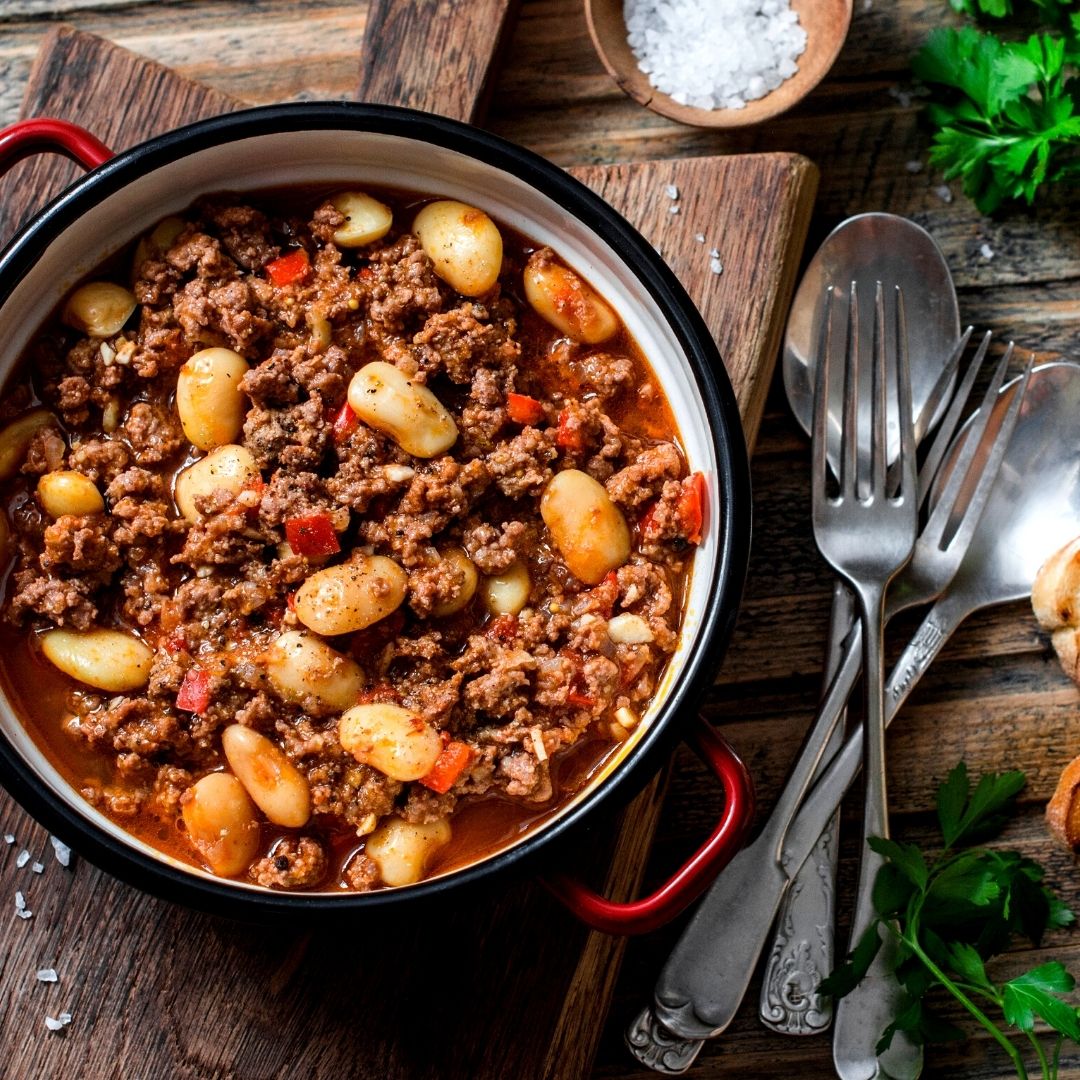 Grass-fed Beef
When it comes to Ontario-raised beef cattle, there are so many ways to use our various cuts in a slow cooker meal that your entire family will crave.
Ground beef can be used to make moist meatballs – you can even toss the spaghetti straight in there to let the flavours sink into the pasta throughout the day! You can also use ground beef to make a super tasty base for taco night.
Or why not try putting a larger cut of beef in the slow cooker with your favourite dry rub and make a delicious roast beef? Serve with mashed potatoes as a side dish, and you'll have a meal the whole family will love.
Pasture-Raised Chicken
The slow cooker chicken options are almost unlimited – it's a great way to ensure your protein doesn't get dried out, and it has the ability to soak up a ton of flavour from the other ingredients!
Add some pasta or noodles to the mix to make a creamy chicken Alfredo, or a hearty chicken noodle soup. For super moist chicken, you can use either chicken breast or chicken thighs and your favourite homemade barbecue sauce.
Or throw some buffalo sauce in the mix and get the juiciest buffalo chicken wings!
Pasture-Raised Pork
Looking for a slow cooker pork recipe that won't leave you disappointed? Try cooking up some moist pork shoulder with garlic, or fall-off-the-bone ribs with your favourite marinade.
You could also go the classic pork roast or pork chop route; as long as you let the pork simmer in a cooking liquid that speaks to you, you'll end up with a flavourful and succulent pork dinner!
Have we inspired your next slow cooker comfort food meals? Take a look at the cuts our farmers are currently offering with your NIKU Farms subscription, and grab your favourites!