Pasture-Raised Breakfast Inspiration | NIKU Farms
January 10, 2022
If breakfast is the most important meal of the day, why do so many of us not treat it that way? Admit it – you either grab a quick bite on your way to work, or pour yourself a cup of coffee and call it a meal.
Why not use your NIKU Farms subscription to make breakfast recipes with pasture-raised meat products that are better for your body, or some of our farms' key pantry items to start the day off right?
Take a look at how you can use our grass-fed meat products and pantry items to make that first meal of the day something to write home about!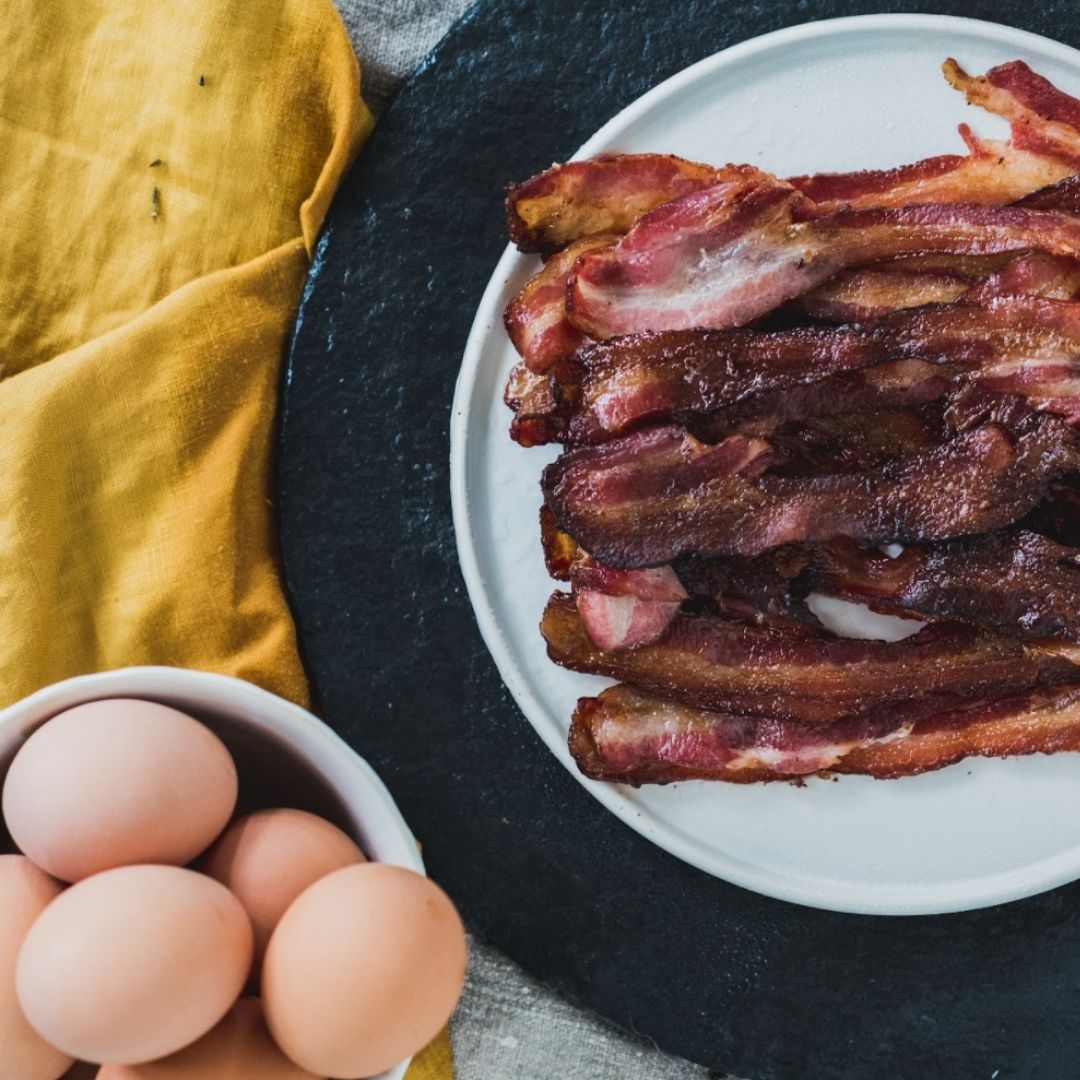 Bacon Breakfast Sandwich
Pasture-raised bacon is a bit leaner than bacon you pick up at the grocery store, so it's got even more meat to love and less fatty tissue. Of course, you can go the typical bacon and eggs route, but why not put that bacon on a breakfast sandwich of your choice. BLTs are classic for a reason; why not add some scrambled eggs, or make it a breakfast burrito?
Breakfast Sausages
If you're a fan of breakfast sausages, our partner farms have got something you'll love. No matter what kind of sausage you prefer, one of our farms will have a style you enjoy. Salt and pepper, honey garlic, Italian, pork apple butter, maple cranberry… The list goes on!
Ancient Grain Pancakes and Maple Syrup
Pancake lover? Grab a pack of ancient grain pancake mix and some pure maple syrup from Howick Community Farms, dress with your choice of fruits or sweet toppings, and you'll have a delicious breakfast dish! You could also use their ancient grains to make some killer overnight oats recipes – just add peanut butter or almond butter for a quick breakfast.
Steak and Eggs
Gluten free steak and fried eggs more your taste? Pick your favourite cut of steak from any of our farms, and cook it to a perfect mid-rare, then add steak sauce or hot sauce before dipping in a saucy sunny-side up yolk!
Take a look at our products page to get inspired for your own healthy breakfast ideas!