Fuel Your Body with Healthy Food | NIKU Farms
April 6, 2022
Food is delicious, but it's also important to make sure that the food you're eating is doing your body a favour!
In order to function properly, your body needs carbohydrates (such as fruits and vegetables in a variety of colours, and whole grain pasta or rice), protein (like lean meats, poultry, eggs, beans and cheese), and healthy fats (such as nuts, seeds, avocado, and fish). 
Our local Ontario farmers' fish is a great source of healthy fats, and all of our pasture-raised meat is leaner than their grocery store alternatives, so whether you prefer poultry options like chicken or turkey, or our grass-fed beef or pork, you know you're getting fairly lean meat.
Keep on scrolling to learn how to keep your meals tasting good and fuelling your body!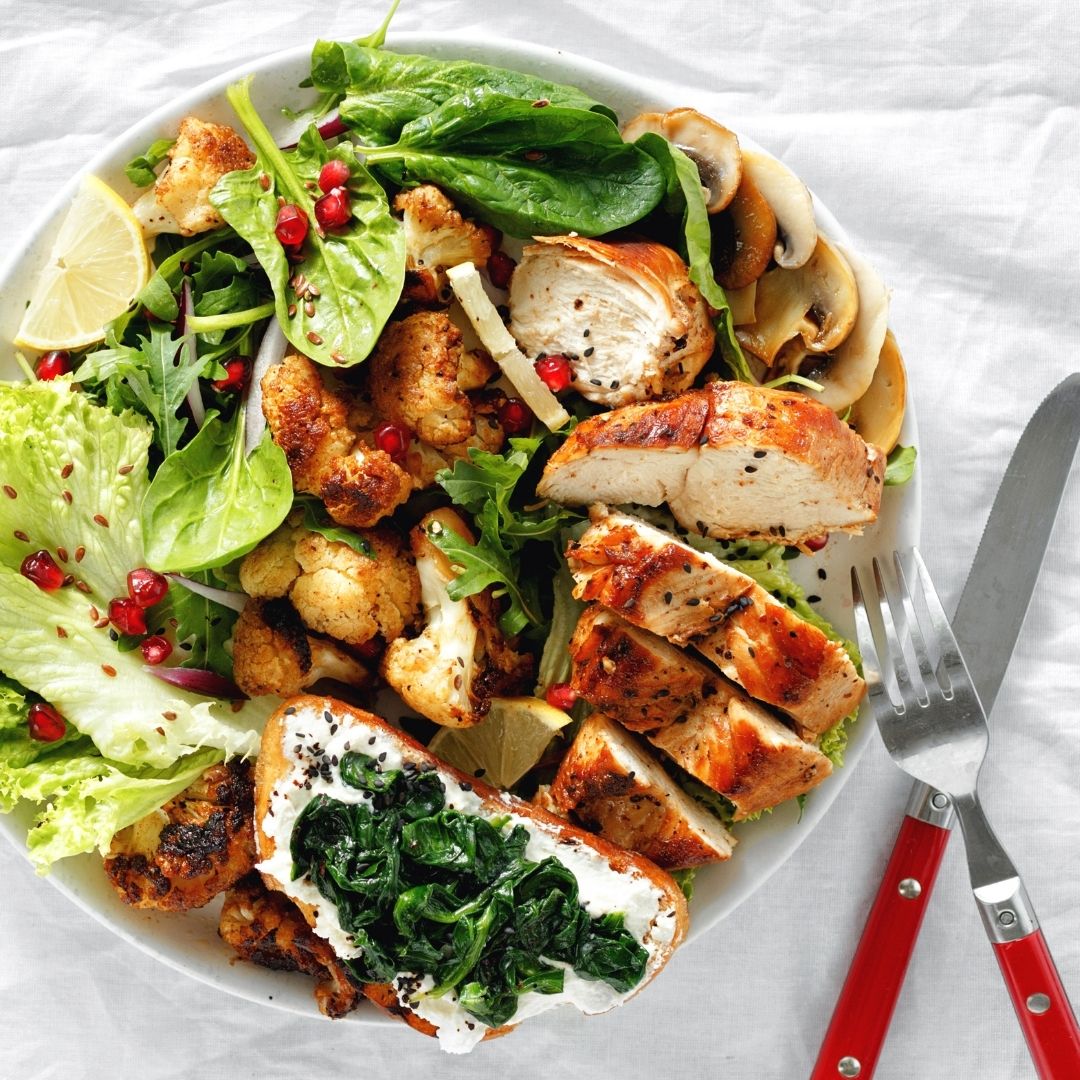 Grilled Chicken Salad
This quick and easy salad is a great way to incorporate all of those necessary portions of a healthy diet in one meal. Our pasture-raised chicken breast is a great source of protein. Season and grill or cook it on the stovetop, then add it to a bowl of spinach or romaine.
Add tomatoes, onions, or any other veggies you like for your carbs, and feel free to throw in some sliced avocado for some healthy fat.
Shredded Beef Wraps
Cook up your roast in a slow cooker or oven for the day, seasoning generously to incorporate as much flavour as you can into this succulent beef. When it's time to eat, pull out a whole wheat tortilla and fill it with your beef (hello, protein), as well as some brown rice (your carbs), a sprinkle of shredded cheese (your fats) and as many veggies as you like!
Chicken Penne with Spinach
If you can't get enough pasta, try making your family this tasty dish! Use a whole wheat penne to maximize your healthy choices, but use any kind of penne you like. Once the pasta is cooked, add some light shredded cheese for some creaminess, then cook and stir until melted together. 
Add some fresh spinach leaves to your mixture for your greens, continue to cook until wilted, and serve!
Spicy Trout and Rice
Fish is a great source of both protein and omega-3 healthy fats, and our rainbow trout is incredibly fresh!
Coat your trout with Cajun seasoning and cook for about 15 minutes at 425F. Serve with carbs such quinoa, or brown rice and asparagus for a flavourful meal full of the things your body needs.
Eat small meals and snacks throughout the day to stay energized, and don't forget to drink water! Next time you're building your NIKU Farms meat delivery box, think about how that meat is going to fuel your family.