Beyond Just Beef Burgers (Pasture-Raised Chicken, Lamb, Bison and More!) | NIKU Farms
April 11, 2022
When you hear the word "burgers", you probably think about beef burgers. And our partner farms have incredibly succulent grass-fed beef burgers that you can add to your NIKU Farms order.
But they also offer other types of burgers that you and your family will love!
Keep on scrolling to take a look at the different types of pasture-raised burgers you can get from NIKU Farms, and get some ideas for the best toppings for those grass-fed patties.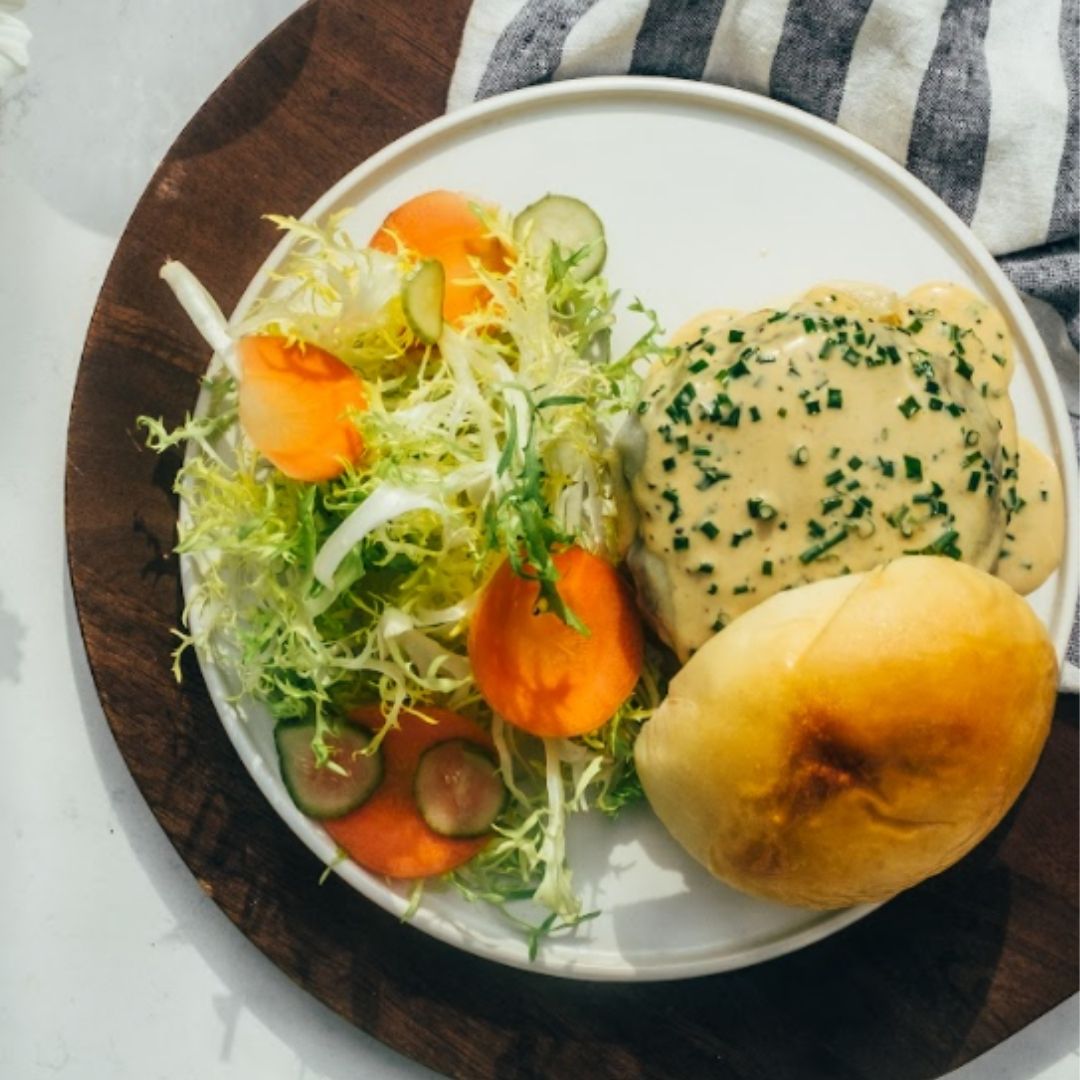 Chicken Burgers
Pick up a pack of pasture-raised ground chicken, and use it to make a more lean burger option for your family! Pop these on the grill, and we guarantee you'll taste the difference.
To make your chicken burger really shine, top with mozzarella or cheddar cheese, then add your favourite veggies like lettuce, tomato, onions, pickles, guacamole, or grilled peppers; and don't forget a sauce like garlic mayo or BBQ sauce!
Lamb Burgers
If you can't get enough of lamb, we recommend trying lamb burger patties from Woolleys' Lamb farm.
The best way to dress your pasture-raised lamb burgers is to choose toppings that pair well with this juicy cut. Try venturing outside the norm and topping your lamb burger with feta cheese, sliced olives, cucumber, yogurt dressing or using lemon juice for flavour! 
Bison Burgers
One of our fan-favourite products from Big Rock Bison farm is their bison burger patties.
Grass-fed bison meat is incredibly lean and mild, so you'll want to top your burgers with things that add fat or strong flavour such as avocado, blue cheese, jalapenos, mustard, or banana peppers.
Fish Burgers
If you tend to lean towards fish over meat, John O's Foods offers a delicious fish burger patty that you'll love.
For a good fish sandwich, keep the patty crispy when cooking with oil, and then top with lettuce, pickles, garlic mayo, and a squeeze of lemon juice.
Serve with fries to dip in your leftover mayo, because you can't have fish without chips!
Now that we've got you daydreaming about burgers of all kinds, add a different style of patties to your next NIKU Farms box, and tag us in your burger creations on Instagram @nikufarms for a chance to be featured on our feed!