Chicken Drumstick Recipes for Your Next BBQ | NIKU Farms
May 23, 2022
It's officially grilling season! And what's better than a flavourful, juicy, pasture-raised chicken drumstick fresh off the barbecue?
Whether you're cooking up dinner for the family, hosting a barbecue in your backyard, or planning to do some grilling over the campfire this summer, you're probably already daydreaming about a good drumstick.
Check out a few of our favourite chicken drumstick recipes to get your BBQ creativity flowing!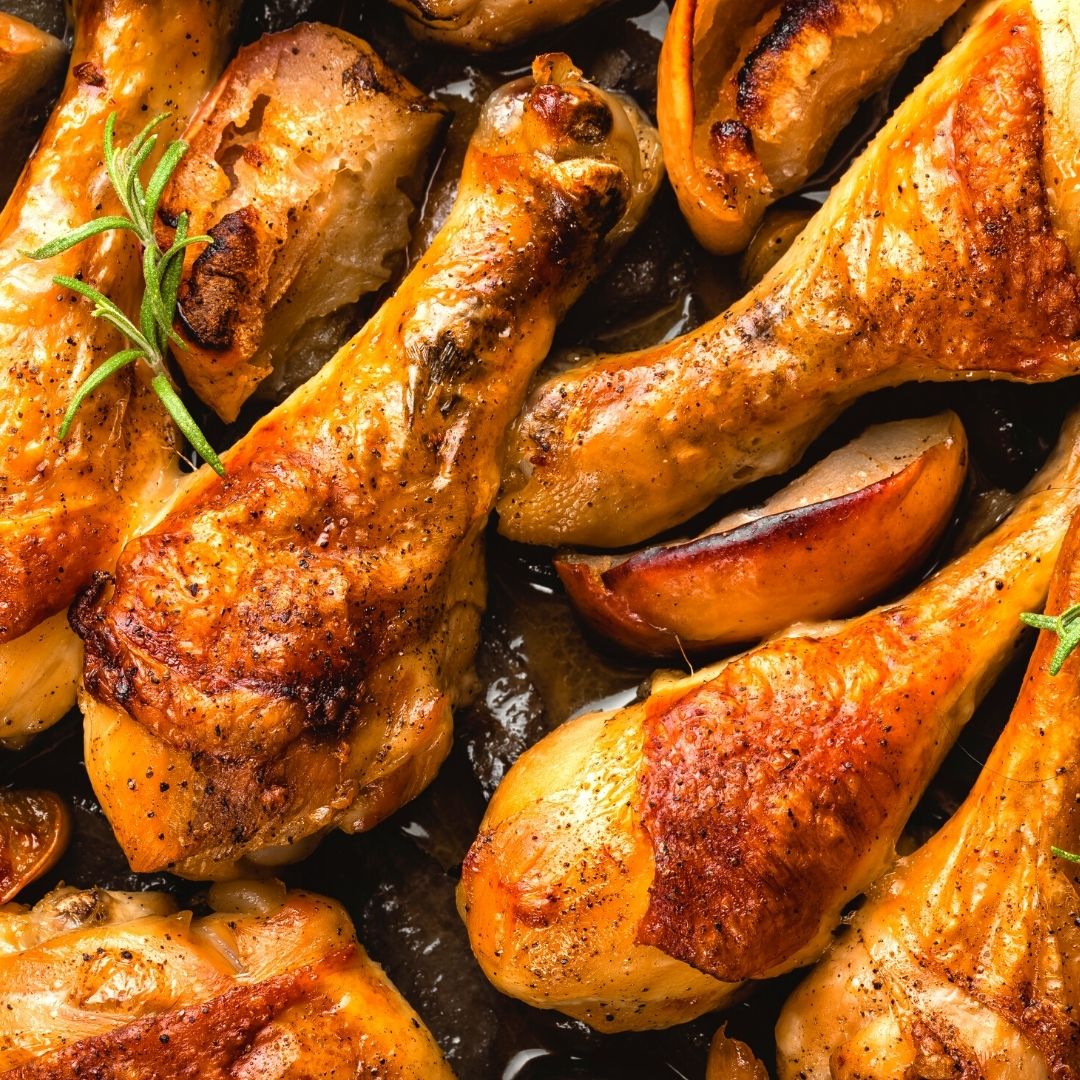 Barbecue Chicken Drums
Classic BBQ chicken drumsticks are iconic because of their sweet and smoky flavour. Crispy skin, juicy chicken, that tangy barbecue sauce on top – are you drooling yet?
Make your marinade with garlic, onion, olive oil, salt and pepper, some brown sugar, as well as some of your favourite barbecue sauces or hot sauces. Let the chicken sit in the marinade overnight, or as long as you can.
Grill the drums over medium heat for about 30 minutes. Reach a surface temperature of 450F or internal temp of 165F, and you're ready to serve! 
Honey Garlic Chicken Drums
If your family tends to lean towards the sweeter chicken flavours, you'll probably want to coat your chicken in a honey garlic sauce.
Mix honey, butter, garlic and some vinegar or Dijon mustard for a bit of a bite and brush over your chicken drums. Cook over medium heat for 30 minutes, until you hit an internal temp of 165F. Serve these sweet drums up with a crunchy slaw or salad for maximum enjoyment!
Mediterranean Chicken Drums
Fan of Mediterranean flavours when cooking? Try baking your chicken drums in the oven instead. Add your chicken drums to a baking pan then top with salt and pepper, minced garlic, chopped onion, and as much lemon juice as you like.
Bake for 35 minutes at 400F. Serve with rice, or a delicious Greek salad!
Spicy Jerk Chicken Drums
Mix green onion, habanero peppers, thyme, salt and pepper, cinnamon, nutmeg, ginger, garlic, and brown sugar in a food processor to make your marinade. Then put your chicken drums in a plastic bag, coat in the marinade, and let it sit in the fridge overnight.
Place your chicken on the grill on medium-high heat for 30 minutes, turning regularly to avoid burning. Make sure your chicken hits an internal temp of 165F, and you've got some tasty jerk chicken!
Inspired to grill up some chicken drumsticks this summer? Add a pack of these pasture-raised drums to your next NIKU Farms meat delivery!