Make More Creative Beef Burgers | NIKU Farms
August 6, 2021
As summer is halfway through, we can bet you're itching to get the grill out a few more times before the season is over.
Our partner farms Howick Community Farms and Marita Fields provide pasture-raised, grass-fed beef burgers that will make your mouth water.
Check out some juicy grass fed burger recipes below to get some ideas besides ketchup, mustard, or relish to wrap up the Summer of 2021 right with your NIKU Farms meat subscription box!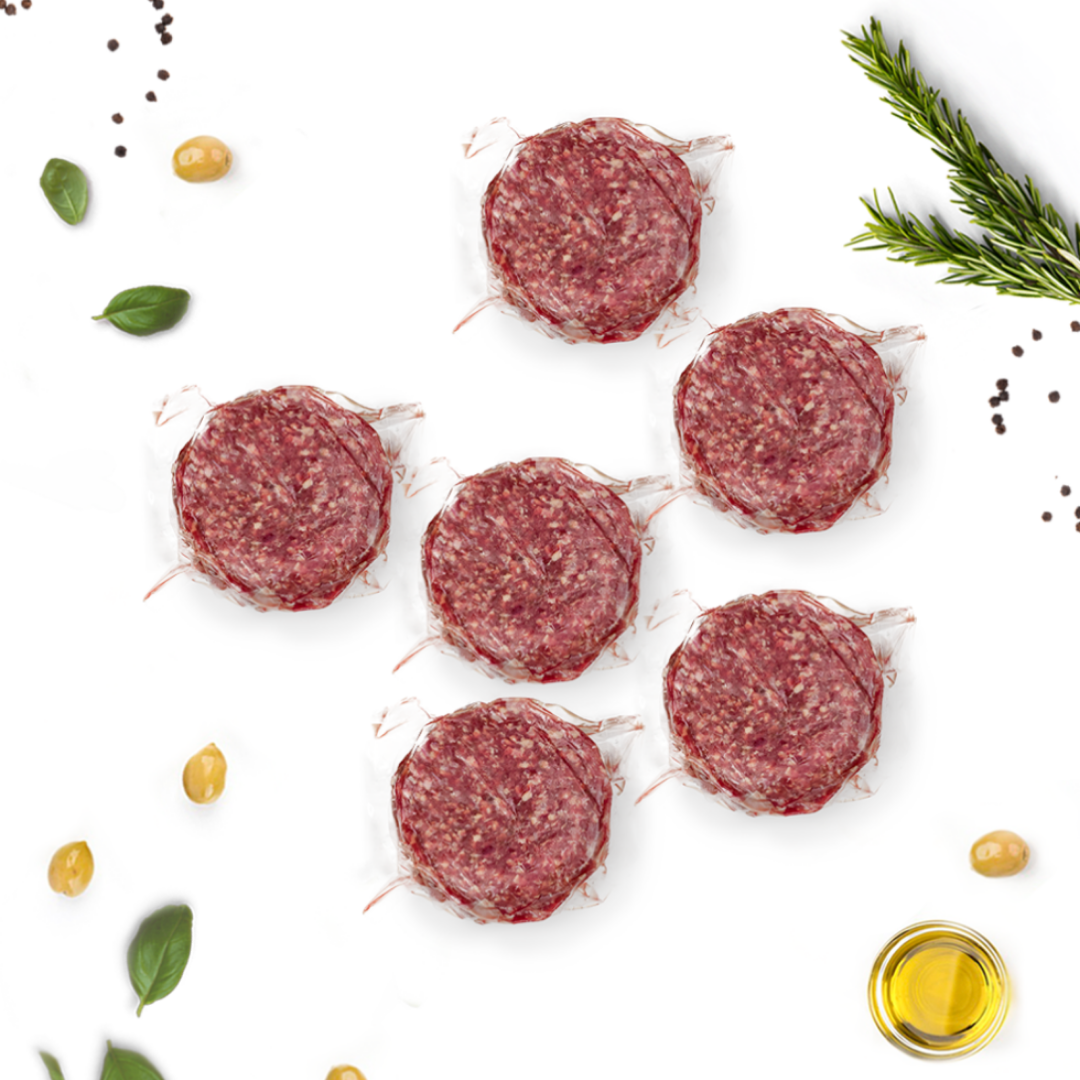 Here are some ways you can get creative with your ground beef burgers and burger toppings.
Elevate your toppings: Try switching out cheddar for blue cheese, goat cheese or brie, pickles for caramelized onions, or replace ketchup with a red pepper jelly!
Add a crispy element: Deep fried onions, tortilla chips, or fresh coleslaw are a great contrast to the soft bun and sometimes greasy beef patties.
Can't get enough cheese?: Double up on the patties, and stuff the middle with as much cheese as you can fit! Try adding a thin slice of havarti, or spreading on some cream cheese instead.
Big fan of breakfast?: Grab some bacon in the same box as your patties, and add it to your burger! Season with salt and pepper, add hot sauce or barbecue sauce. (You also can't go wrong topping everything off with a fried egg).
Next time you're customizing your NIKU Farms subscription box, try ordering beef burgers from Howick Community Farms or Marita Fields!