Chicken Breast Recipe Ideas | NIKU Farms
September 24, 2021
When you order your NIKU Farms box for next month, almost any farm you choose to buy from will have the option to add chicken breast. And we recommend you try it at least once – it's a staple for a reason!
With our farms' pasture-raised options, one large chicken breast can be used to make lunch or dinner for your whole family, and you can be sure that there are no added hormones or antibiotics in your meat.
Take a look at our chicken recipe ideas for some weeknight meal inspiration.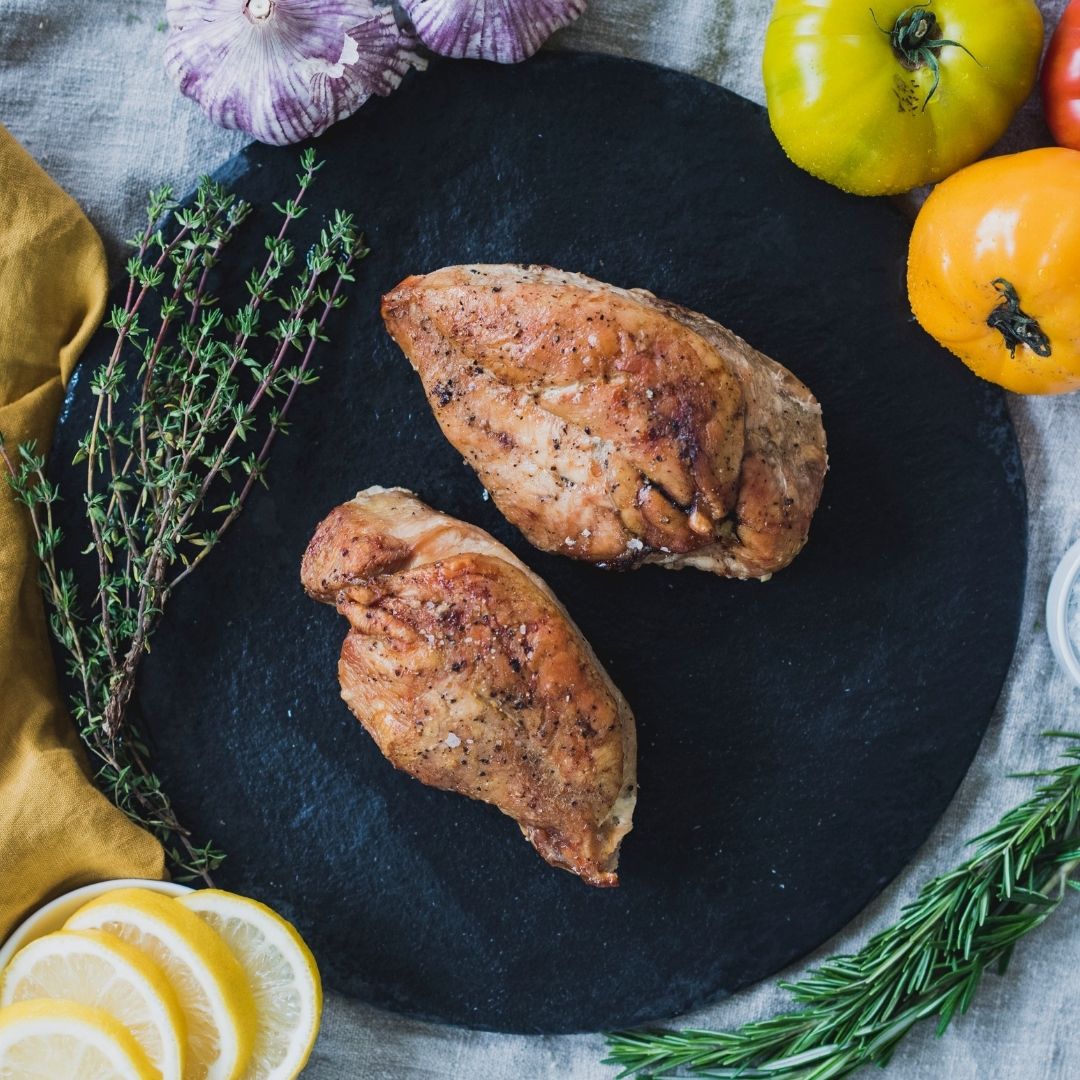 If you're looking for some ideas on how to best cook your pasture-raised chicken breast, we've got you covered! But honestly, what can't you do with a large chicken breast?
Family-Friendly
Slice up your chicken breast and turn it into delicious chicken fingers for the little ones! (Or adult ones, we're not judging). Create an egg wash and add breadcrumbs to make them crispy, and serve with your favourite dipping sauce – plum sauce, BBQ sauce, ranch, or keep them plain. They'd also love a slow cooker chicken chili!
Dress It Up
You could always get a couple of our chicken breasts and slice them into thicker servings for more elaborate recipes. Try making them into a delicious crispy chicken parmesan, or add a cream sauce with lemon and rosemary to elevate your chicken! There's also the option to make a chicken stir fry by tossing roasted chicken into the instant pot for 30 minutes.
Comfort Food
If you're in the mood to add your chicken to another recipe, why not try shredding or cutting it into bite-sized pieces and putting it into a delicious chicken noodle soup, or on top of a squeaky poutine? There's always the option of seasoning the chicken and adding it to your favourite sandwich.
On the Grill
Grilling season is almost over! Take advantage of the weather, bust out the barbecue and make some buffalo chicken thighs, or add some veggies to the grill and assemble some BBQ chicken kebabs. Grill up some corn cobs and season with salt and pepper for a tasty side dish.
You can add a pasture-raised chicken breast to any meat subscription box order from 5 Chicks and a Farmer, Chicken Thika Farm, Howick Community Farms, Marita Fields, the NIKU Farms marketplace, or Tricks Creek Farm!