Thanksgiving Dinner Ideas | NIKU Farms
September 27, 2021
Canadian Thanksgiving is right around the corner, and we can bet you're already starting to think about what you'll be cooking for your big family dinner. (If you weren't concerned about it before, you probably are now – we're sorry for the reminder.)
It goes without saying that when you think about Thanksgiving, you probably think "turkey". But really, any slow-cooked meat with the right warm, comforting spices that can be dipped in gravy is perfect for the holidays!
That's why we've created this list of our various pasture-raised, grass-fed products that would make delicious Thanksgiving turkey dinners for the entire family.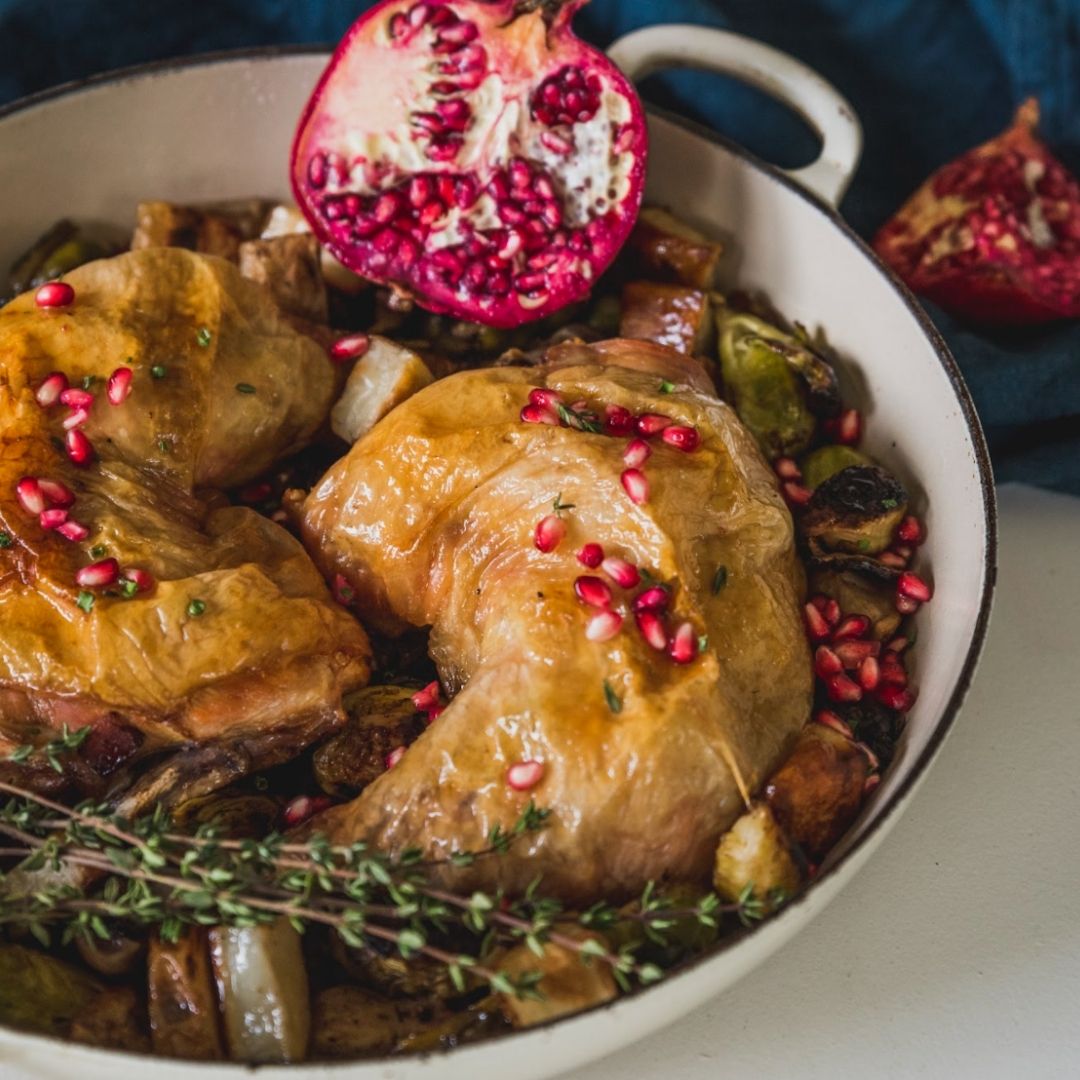 The Classic
Thanksgiving without a turkey almost seems wrong at first. If you're a sucker for the classic recipes, grab a pasture-raised turkey for Thanksgiving dinner! When you remove that roast turkey from the oven, your guests will be so excited to dig in. Add creamy mashed potatoes, green bean casserole, or cranberry sauce next to that juicy turkey to make your Thanksgiving menu complete.
Whole Poultry
If you're not a fan of turkey, our farms have whole chickens, or whole ducks – if that's what ruffles your feathers! Whether you prefer the richness of duck, or a succulent chicken, cook either bird with the right seasoning in the oven, and your home will start smelling like Thanksgiving in no time.
Slow-Cooked Roast
Just because it's Thanksgiving doesn't mean you need to cook up a whole bird! Grab a pork shoulder roast or beef blade roast, let it sit in the slow-cooker or the oven for a super tender cut that'll be fall-apart-in-your-mouth delicious. Don't forget a sweet sauce or creamy gravy for added flavour.
Unique Picks
If you're looking for a dinner option that's a little different – try cooking up some bison stew, or a lamb leg roast.
No matter your family's holiday style, we've got pasture-raised, grass-fed meat options for everyone! Take a look at our available products and make something delicious this Thanksgiving!