NIKU Farms and FoodShare Toronto Partnership
October 15, 2021
Did you know that NIKU Farms is partnered with FoodShare Toronto?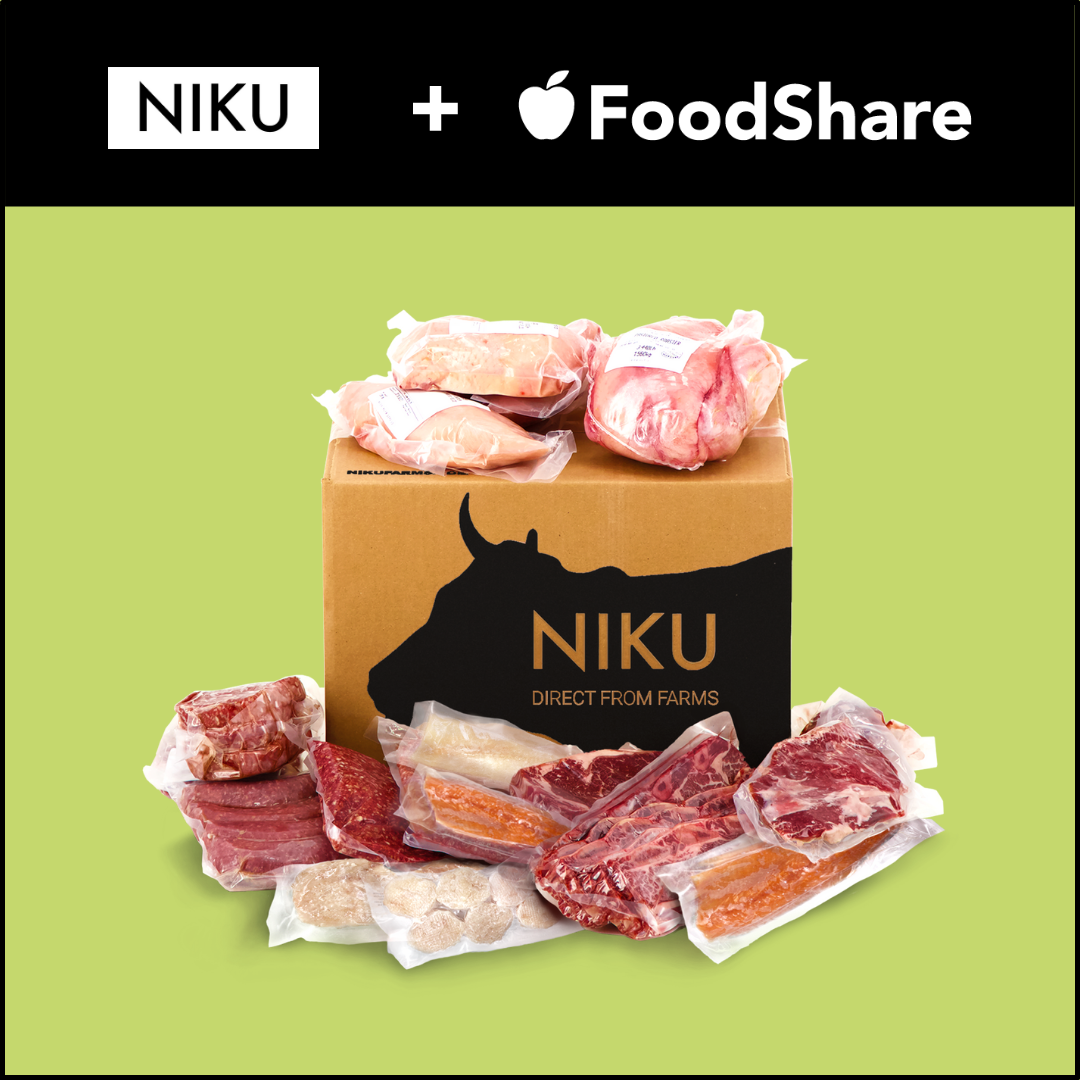 FoodShare aims to centre food justice in their work by collaborating with and taking our cue from those most affected by poverty and food insecurity. Their goal is to inspire long-term solutions for a food system where everyone has access to affordable, fresh, nutritious food.
The organization offers a weekly Good Food Box subscription that includes local fruits and vegetables, which helps FoodShare to support Toronto's nutritionally vulnerable through a diverse range of programs and initiatives – which is where we come in.
NIKU Farms provides FoodShare with a selection of our high quality meat delivery service and meat subscription boxes, pre-filled with pasture-raised meat to offer Good Food Box subscribers to help with their incredibly supportive programs.
Visit the FoodShare Toronto website to learn more about the programs they offer!