Easy Dinner Recipes You Can Eat From a Bowl | NIKU Farms
May 6, 2022
Who doesn't love the comforting feeling of eating a delicious, hearty meal in a bowl?
Our farms' variety of pasture-raised meat and wild caught fish products are the perfect additions to a good, tasty bowl meal. Whether it's lean ground bison, juicy shredded chicken, or hot Italian sausage, we've got something for everyone.
Here are some tips for how to include your favourite proteins into a delicious bowl!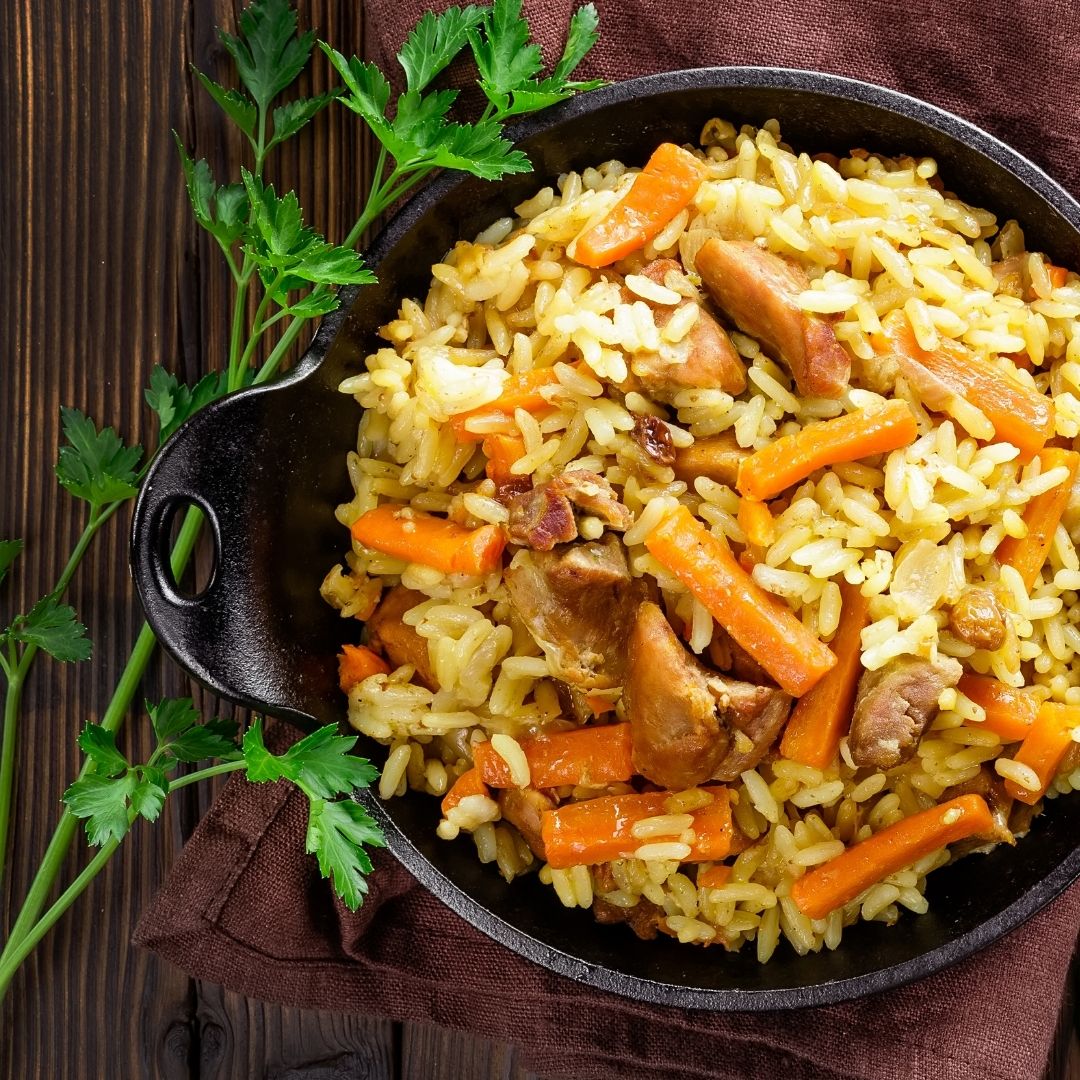 Chicken and Rice Bowl
Cook up a chicken breast or thigh and get ready to make a flavourful dinner bowl!
Pull your chicken (whether that means off the bone, or soaking a breast in your favourite marinade and pulling it apart), and set it aside. Make some rice – brown or white rice both work – and add that to the base of your bowl. 
Then add some cooked vegetables: bell peppers, carrots or broccoli are a good place to start! Make sure not to overcook the veggies. You want some crunch to give your bowl dish a good mix of textures.
Now put your shredded chicken on top, and you've got a tasty bowl for your family.
Beef Burger Bowl
It seems like everyone has started making their own version of the burger bowl these days. If you want to give it a try, grab your burger-making essentials.
Cook your grass-fed ground beef or beef patties until you've got some chew and some crisp, and then mix it up and set your meat aside.
In a bowl, add lettuce, shredded cheese, chopped tomato, and then add your ground beef. Top with some chopped onions, as well as a mustard or mayo-based dressing to add some tangy flavour!
Healthy Bison Bowl
Looking for a healthy bowl that isn't just a salad? Cook up some lean, ground grass-fed bison for this one.
Add spinach or kale as your base, then include tomatoes, broccoli, bell peppers, cucumbers… any vegetables really! Then add your bison to the bowl and top with a creamy sauce to add some fatty flavours to an otherwise very lean, dry dish.
Lamb Casserole Bowl
Another way to get creative with your bowl recipes is to use lamb! Cut a lamb chop into cubes and cook, or ground lamb works too.
Use a creamy mashed potato as the base of your bowl, then add some spinach, zucchini, your ground lamb, and season with thyme, rosemary, and onion.
Feel free to top with a yogurt dressing and you've got a truly delicious lamb bowl.
Spicy Sausage Bowl
If your family is a fan of the spice, bring it with this spicy sausage bowl.
Cook our farmers' Italian sausage and cut them into bite-sized pieces. For the contents of the bowl, add rice or chickpeas, bell peppers, kale or spring lettuce mix, and then add in your pasture raised meat.
The spice can be added in your meat marinade, seasoning, or the sauce! Use sriracha, chipotle mayo, or any sauce you like with a little spice to it. Feel free to top your bowl with sliced jalapenos for an added kick!
No matter what type of bowl you're craving, make sure you have a variety of textures and flavours in that bowl. Savory, chewy meat. Crispy, fresh vegetables. Creamy sauce or potatoes. You want the individual portions of the bowl to hold their own and not become one big, mixed up mess.
Our farmers' pasture-raised meat is available for you to add to your next NIKU Farms box to take your favourite bowl to the next level!