How to Grill the Perfect Pasture-Raised Ribs | NIKU Farms
June 15, 2022
Want to learn how to cook up amazing pasture-raised pork ribs on the grill? It might be easier than you think!
Whether you cook them in the oven or on the barbecue, our farmers' grass-fed pork ribs are super juicy, flavourful, and downright delicious.
Keep on scrolling to get a recipe for grass-fed pork ribs you can try out on the barbecue this summer!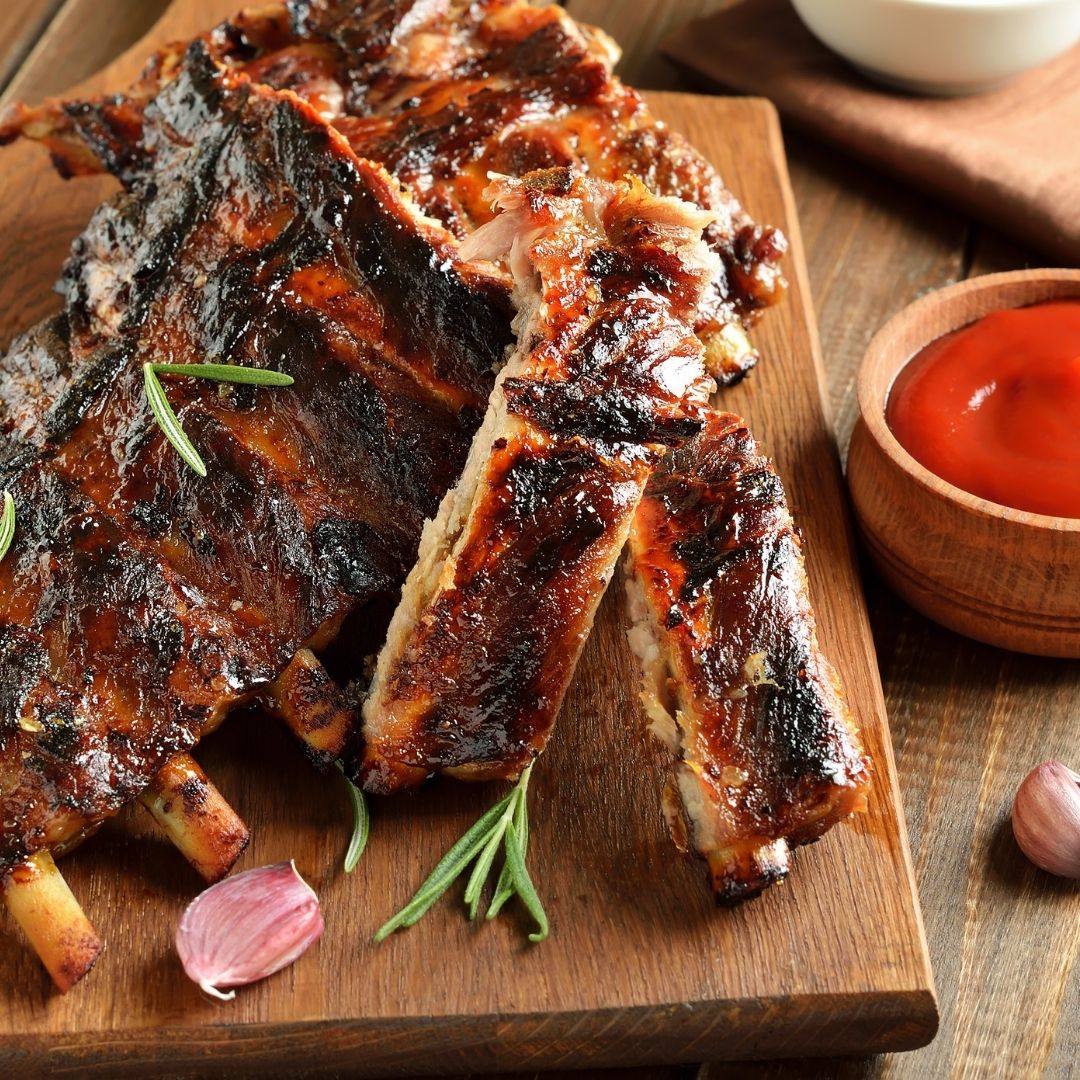 Ingredients
Pork ribs from our NIKU partner farms
Paprika
Chili Powder
Cumin
Cayenne
Salt and pepper
Your favourite BBQ sauce
Step 1: Preheat your grill.
Preheat your barbecue to medium heat. Gas or charcoal grills both work fine for this recipe.
Step 2: Create your rub.
While your grill is heating up, it's time to make your BBQ rub! Mix paprika, chili powder, cumin, cayenne, and salt and pepper together in a small bowl and then coat your racks of ribs in the rub. A thin coat works great, you don't want too thick of a spice rub. 
Step 3: Wrap ribs in foil.
Once the ribs are coated in your flavourful BBQ rub, wrap them loosely in aluminum foil and put them on the grill with the lid closed. Grill your ribs for one hour at around 350-400F.
Step 4: Remove ribs from the foil and grill for another 10 minutes.
It's time to finish up your ribs directly on the grill! Take them out of the foil and put your ribs directly on the grill. Use your family's favourite BBQ sauce to coat the ribs, keeping them delicious and succulent. Close the barbecue lid and cook for another 10 minutes.
Step 5: Serve and enjoy!
Serve up your ribs on the rack, or cut into individual servings. Don't forget sides like creamy coleslaw or grilled corn on the cob!
Head on over to our products page to see the variety of pasture-raised meat our farmers are currently offering!