Inspiration for Your Canada Day BBQ | NIKU Farms
June 20, 2022
Canada Day is coming up fast – what will you be cooking up for the long weekend?
If you plan on starting up the BBQ for Canada Day, we've got some meal inspiration for you!
Burgers, sausages, wings… all of our grass-fed, pasture-raised meat products are just begging to be grilled. So here are some delicious ideas for your Canada Day backyard barbecue, or your next summer get together!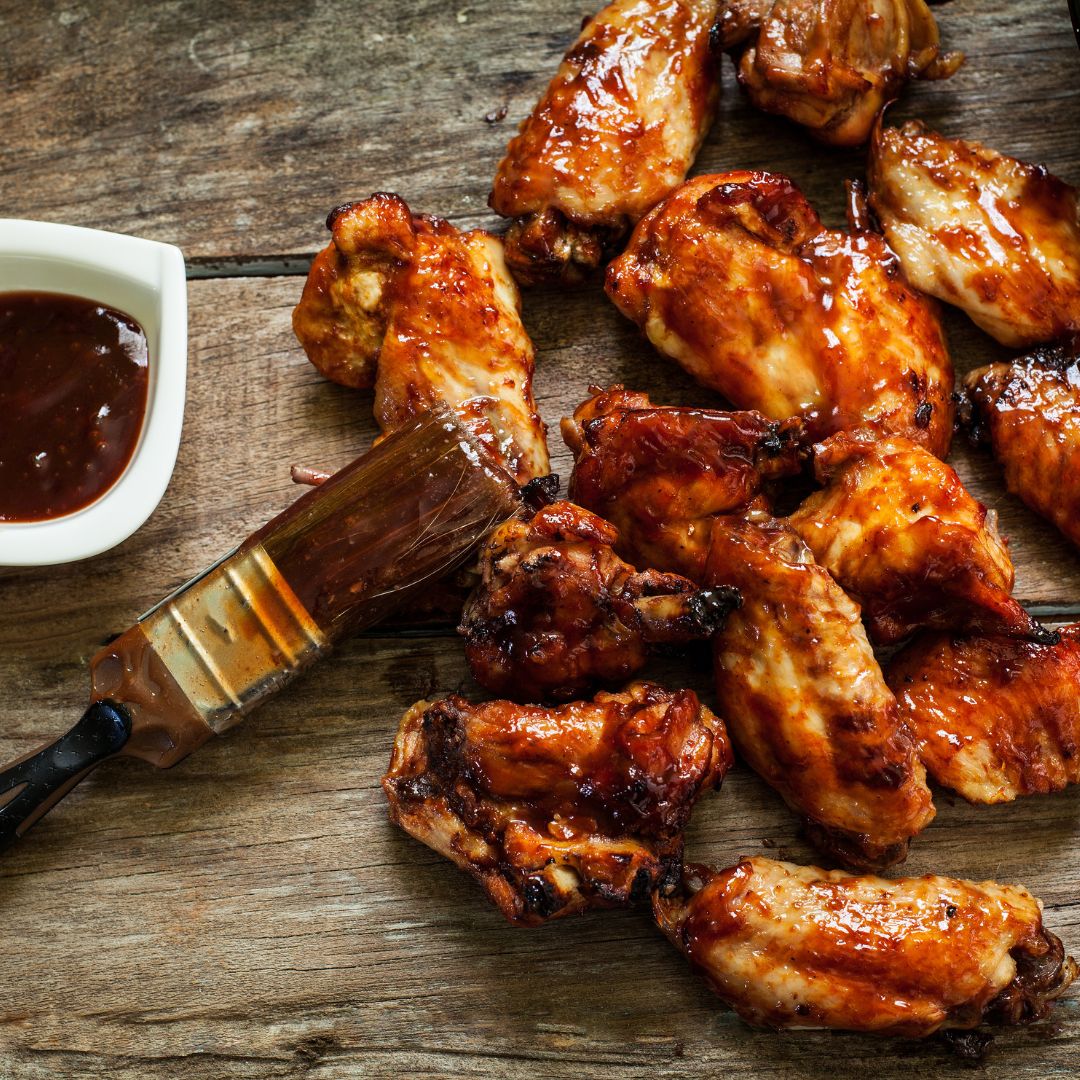 Honey Garlic Wings
There are few things better than a saucy chicken wing fresh off the grill. Whether you prefer barbecue sauce or honey garlic sauce, our pasture-raised chicken wings are bound to be juicy and succulent.
For a good honey garlic wing, mix your sweet and tangy sauce and coat your wings before putting them on the grill. Cook on medium heat, turning part way through to ensure the wings get cooked through for a total of 20-25 minutes.
Lamb Kebabs
If you're looking for a way to spice up your kebabs, try using pasture-raised lamb instead of beef.
Cut your lamb chops into bite-sized pieces and slide them onto your skewer, alternating with eggplant, bell peppers, or any other vegetables you'd like to incorporate. Season with salt and pepper, then use a tzatziki dipping sauce for some extra flavour!
Grass-Fed Beef Burgers
We can't have a barbecue list without a good burger! 
Season your patties well, and cook on the grill for about 6-7 minutes at 145F. The creativity comes in the toppings – dress your burgers with your favourite cheese, veggies, bacon, sauces, all on a freshly toasted bun.
Beef not your favourite? Use ground chicken, turkey, lamb, or bison instead!
Pasture-Raised Italian Sausages
And of course, you can't go wrong with a deliciously spiced grilled Italian sausage on a bun.
Grill your sausages for about 10-15 minutes, turning halfway through. Once they're cooked, it's time to toast your buns and add your toppings!
It's all about the sauce, so try barbecue, chipotle mayo, or even your favourite ketchup and mustard combo. You can also add some veggies like grilled onions for some additional flavour!
Side Dishes
To have a delicious barbecue spread, you need more than just meat.
Try grilling up some corn on the cob, pineapple, or zucchini for some freshness. And you can't forget a good coleslaw or fruit salad mixed up on the side!
Don't wait until it's too late – grab a box of pasture-raised meat for your Canada Day BBQ now!