Local Farms
100% pasture-raised, grass-fed & finished.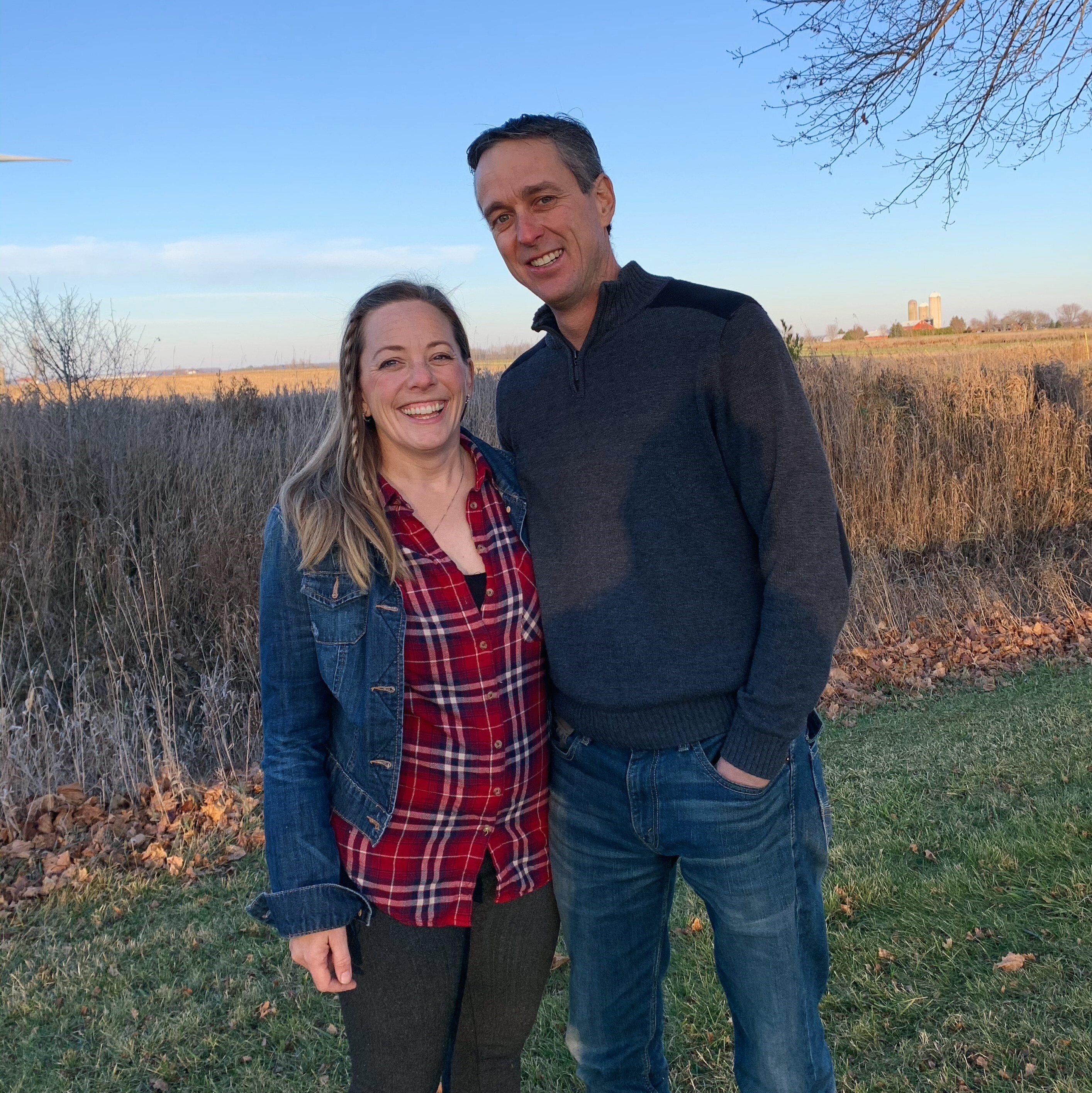 5 Chicks and a Farmer

Huron County, ON
Read their story ➞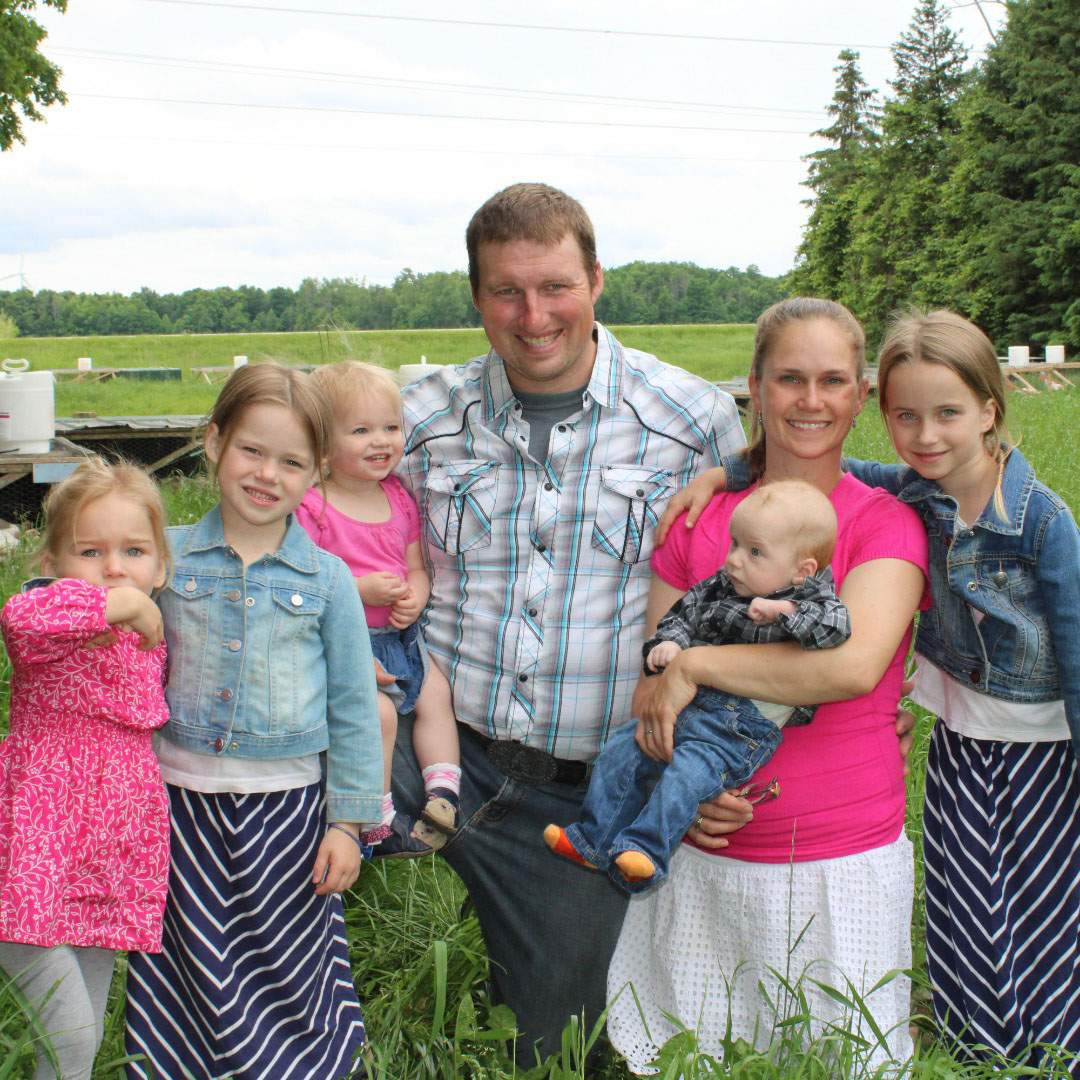 Back to Nature Organics

Parkhill, ON
Read their story ➞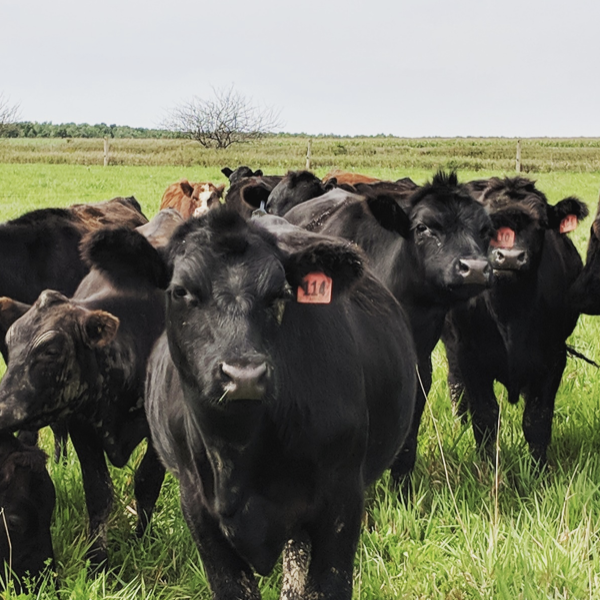 Blackview Farm

Listowel, ON
Read their story ➞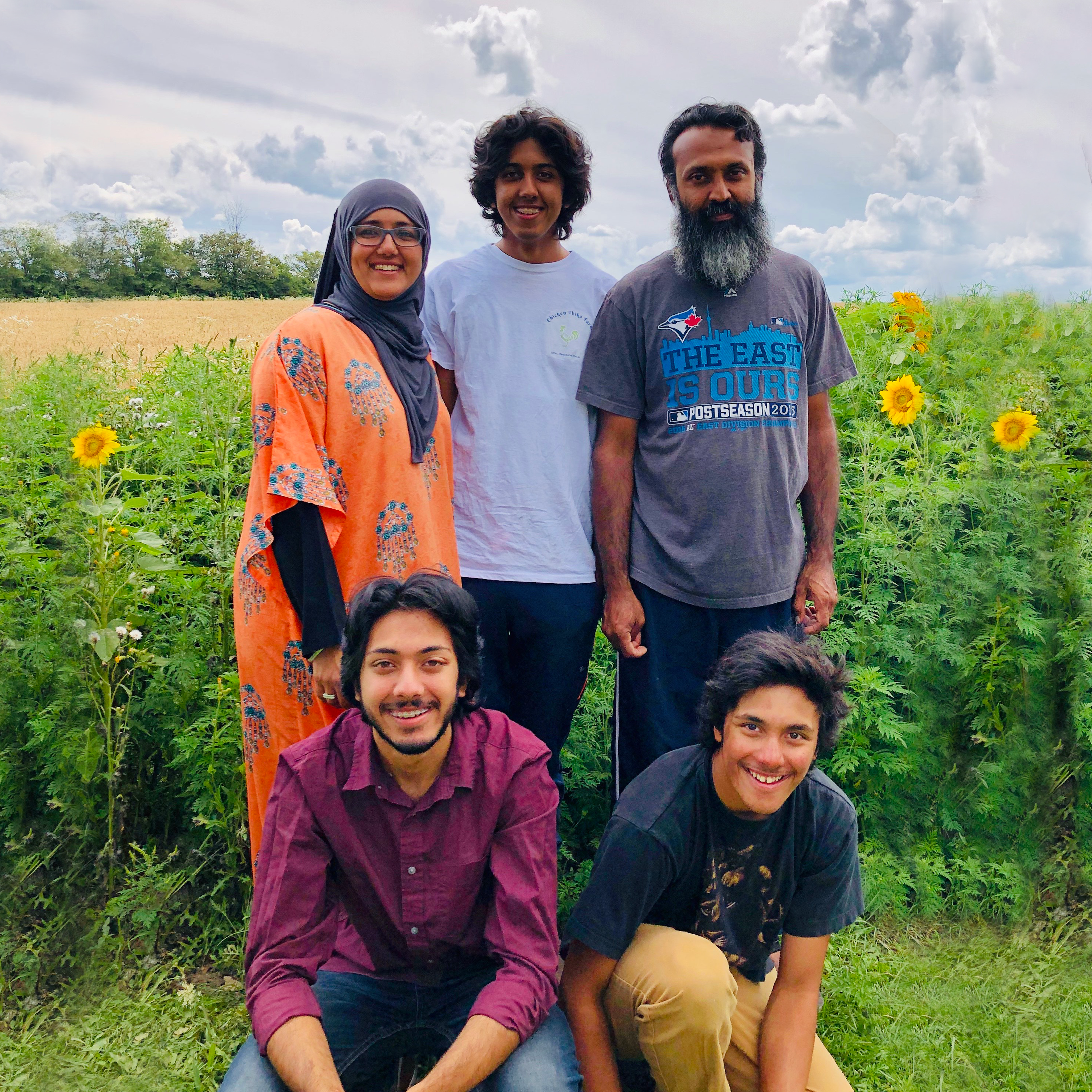 Chicken Thika Farm

Kenilworth, ON
Read their story ➞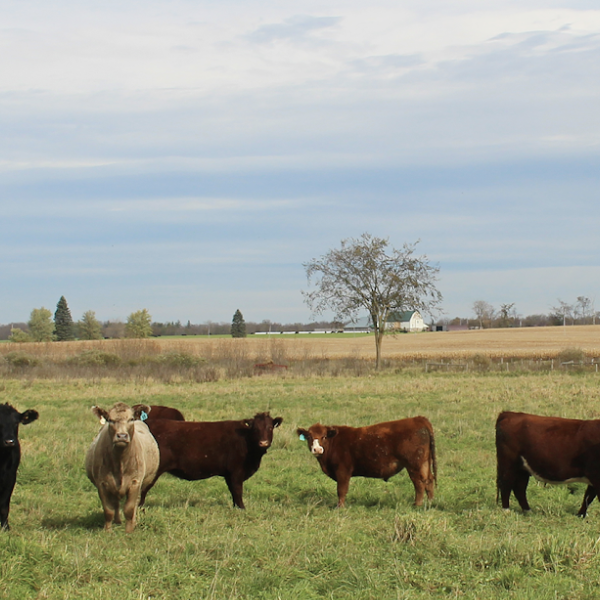 Howick Community Farms

Howick, ON
Read their story ➞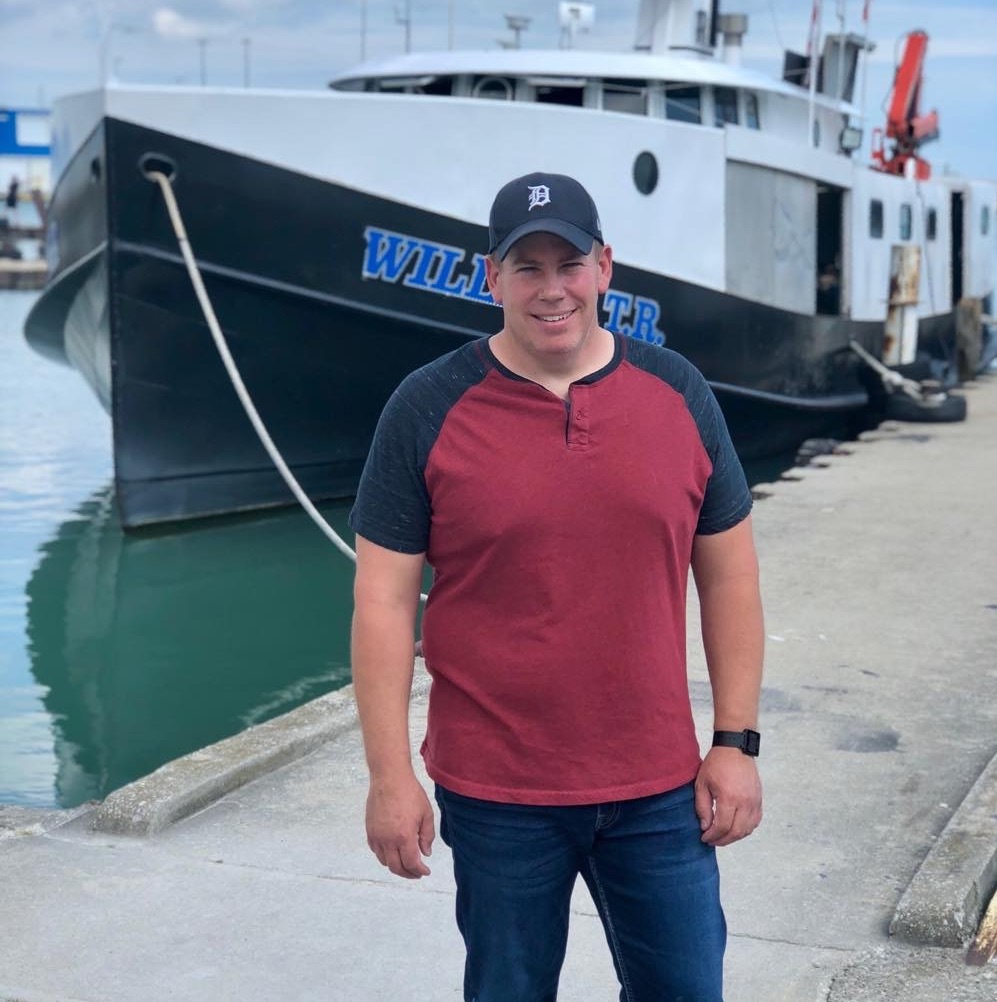 John O's Food

Wheatley, ON
Read their story ➞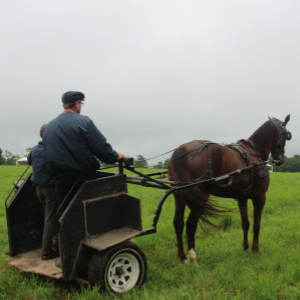 Marita Fields

Grey County, ON
Read their story ➞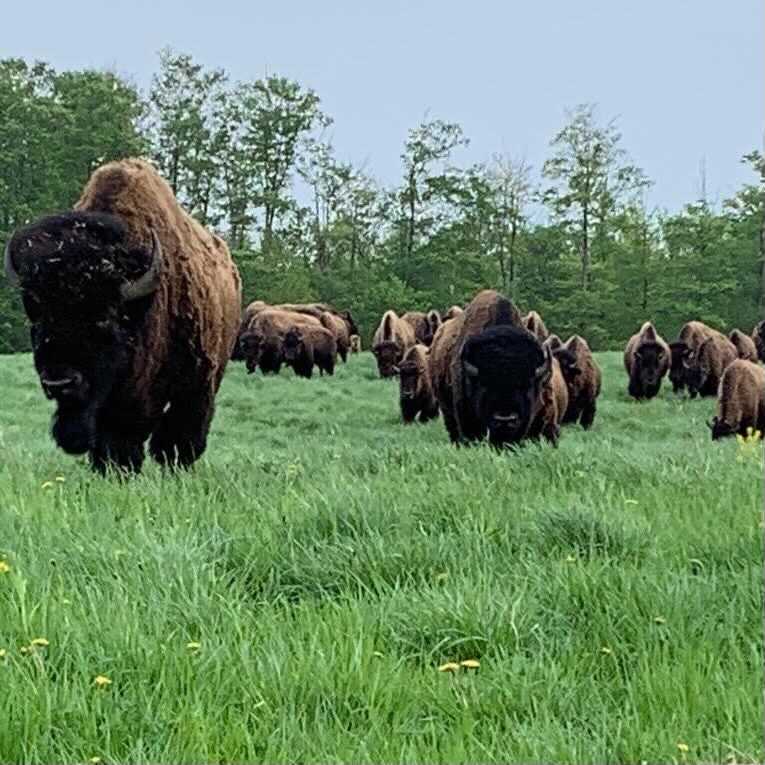 Snowy Creek Bison

Georgian Bluffs, ON
Read their story ➞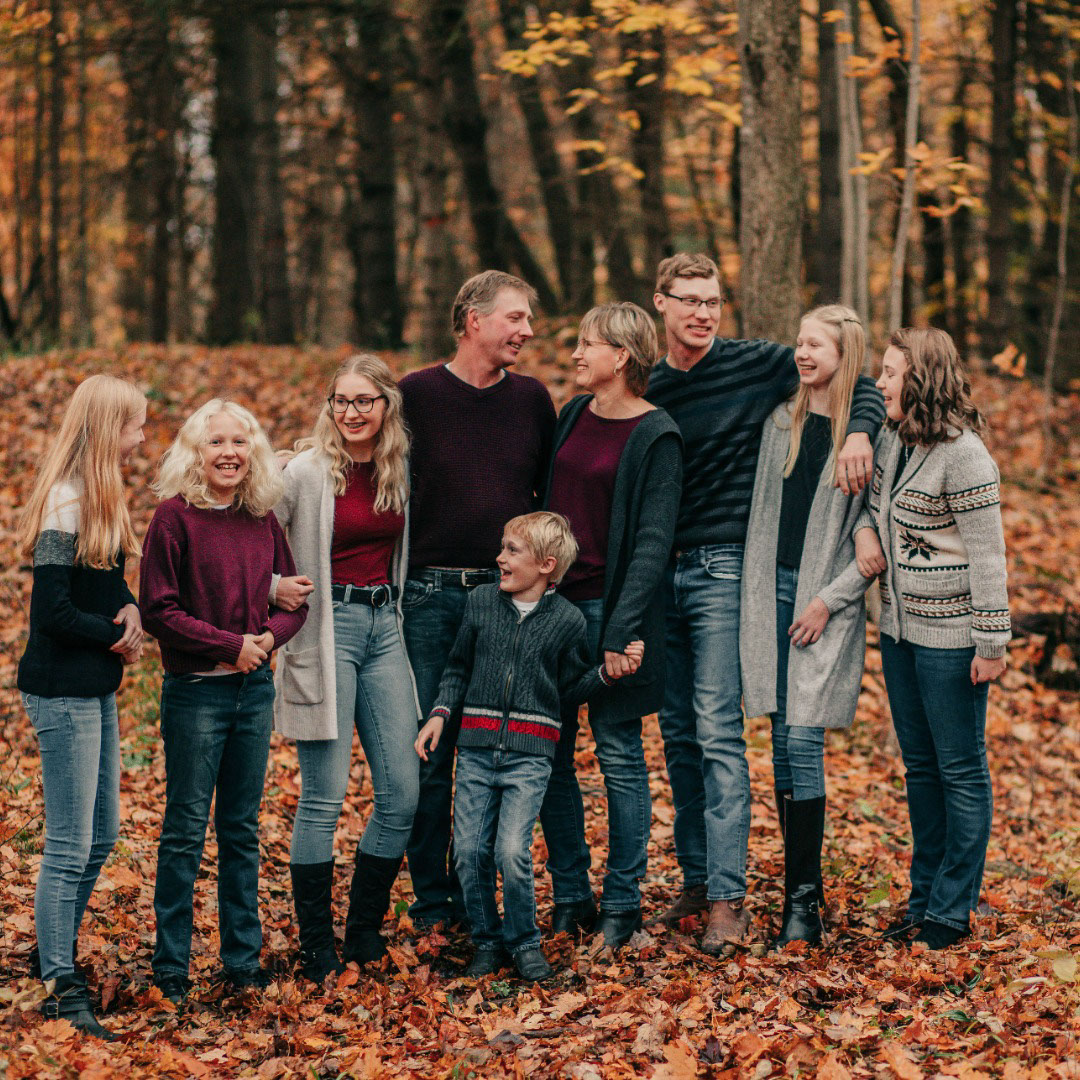 St. Brigid's Creamery

Huron County, ON
Read their story ➞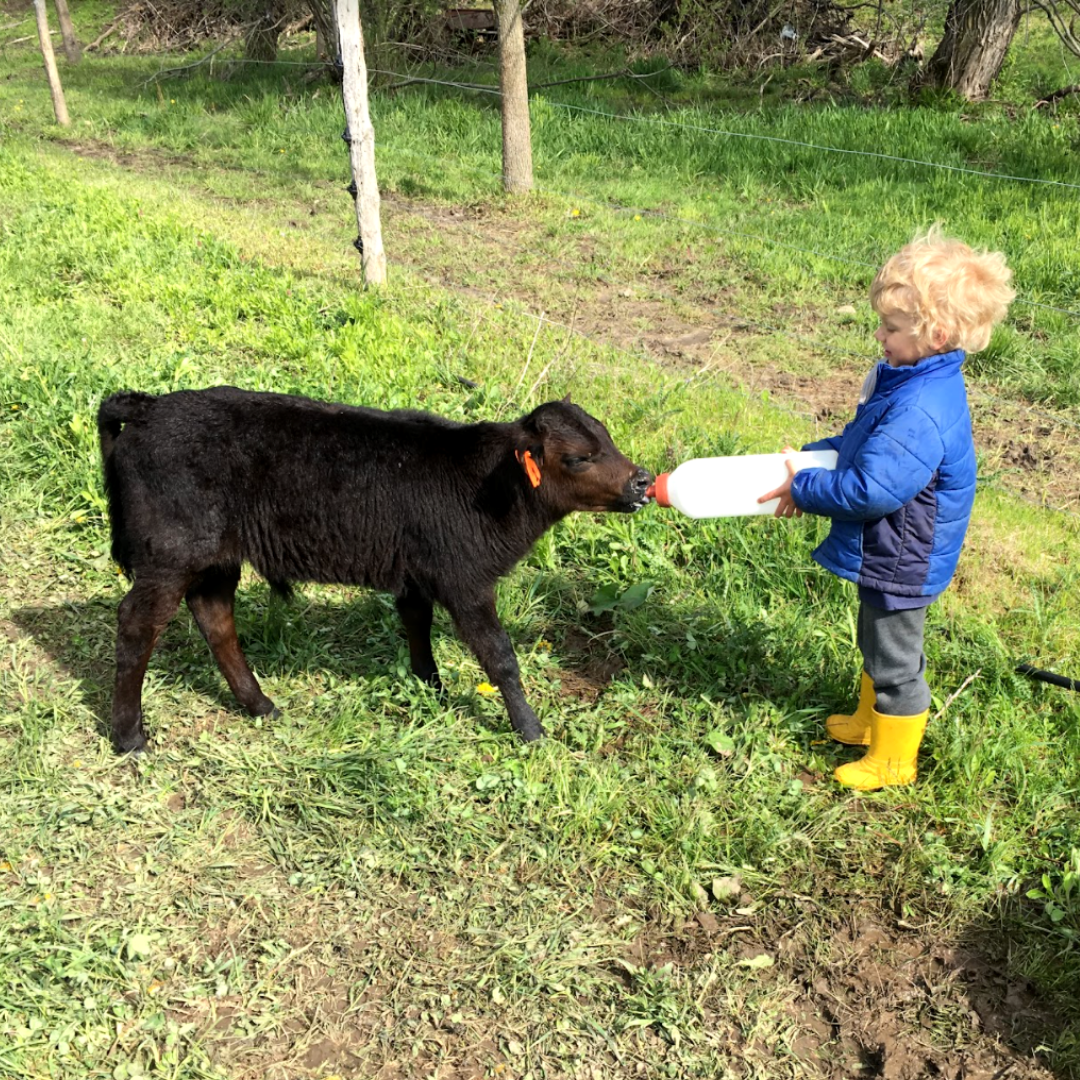 Trick's Creek

Huron County, ON
Read their story ➞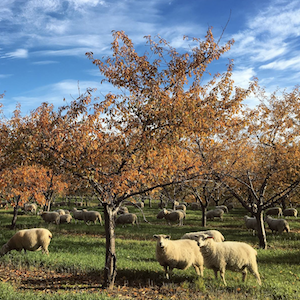 Woolleys' Lamb

Simcoe, ON
Read their story ➞
Back
5 Chicks and a Farmer
Huron County, ON | Chicken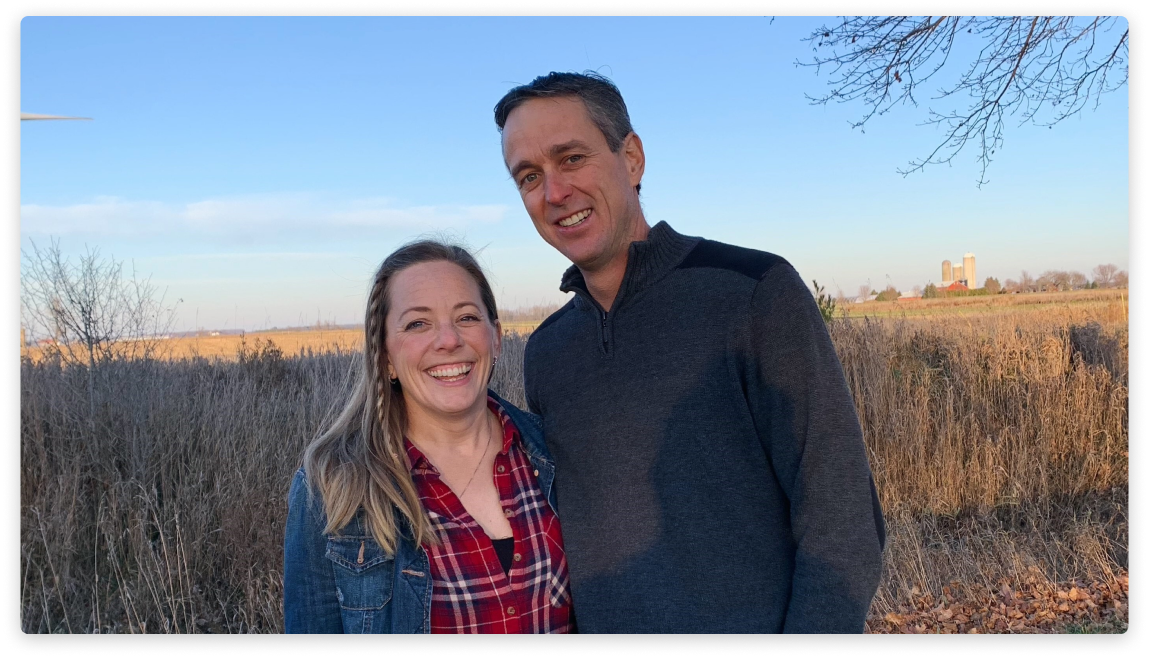 5 Chicks and a Farmer is a small farm owned by John and Sarah Moylan in the township of McKillop in Huron County, ON. Along with their four daughters, dog, bunny, and 26 cats, they work hard to provide local community members with delicious and nutritious pasture-raised meat. John had always enjoyed working with animals, and the thought of working from home with his family sounded like something he couldn't pass on! As he learned more about the farming industry, John realized that large-scale agricultural opportunities had many different costs and risks that he was not comfortable with. So in 2015, John started reading and learning about pasture-based farming. Two years later, in 2017, he and Sarah decided to make a change, and John quit his job as a construction project manager to start farming full-time.
Now, John and his family raise chickens, turkeys, pigs, and cattle all on pasture. They use a rotational grazing system taught by ethical husbandry expert Joel Salutin and always focus on producing the most nutritious meat with exceptional flavour. John and Sarah are working towards including rotationally grazed pastures in their crop rotation as well as other regenerative farming methods such as cover crops and no-till cropping. All of which improve soil health and do good for the environment! All of which improve soil health and do good for the environment! John and his family work hard together to provide you with the highest quality of pasture-raised chicken, and they hope you enjoy it!
Back
Back to Nature Organics
Parkhill, ON | Chicken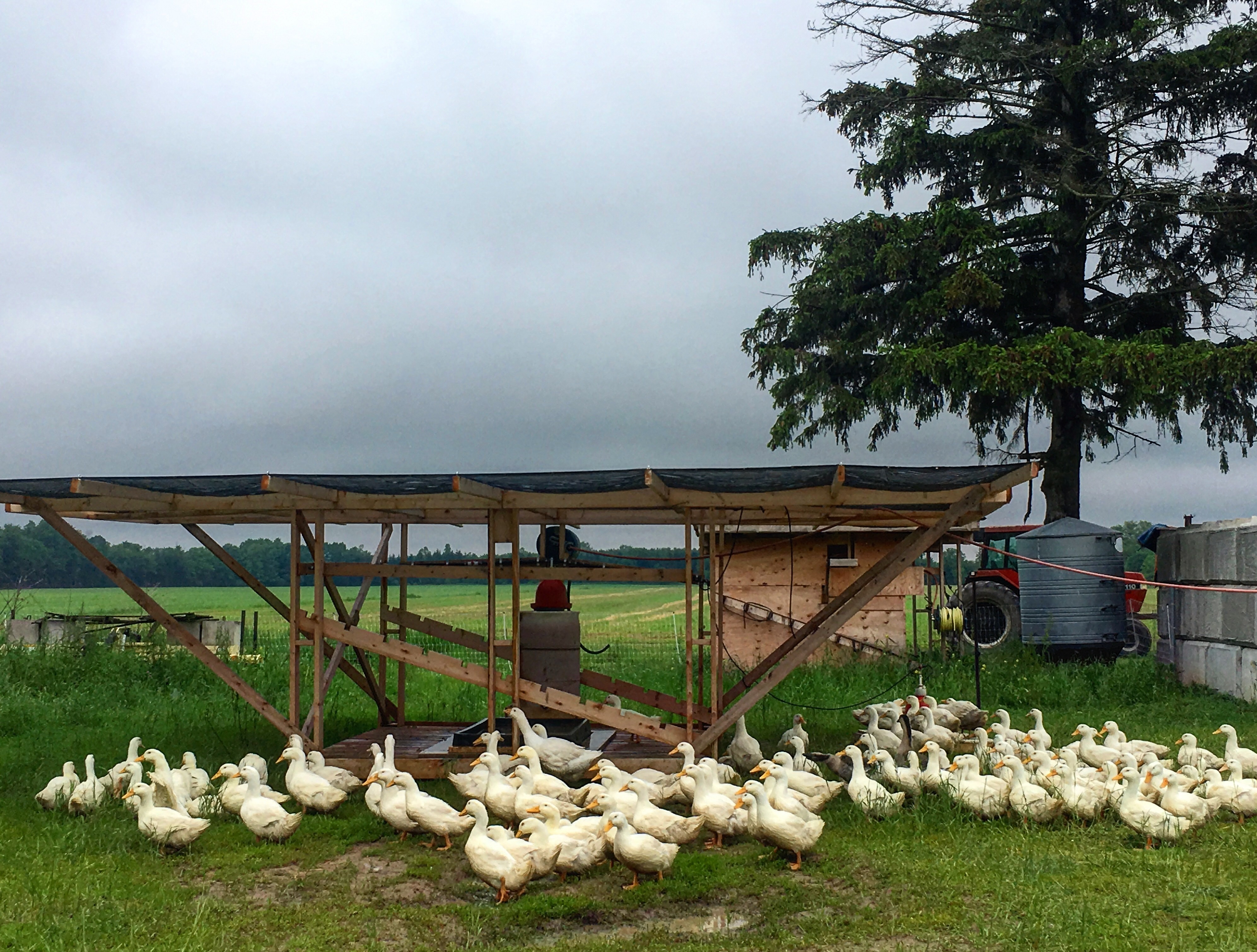 Frank and Carrie started Back to Nature Organics in 2013 on a farm just outside Parkhill, ON across from their family's dairy farm. Their mission is to grow nutrient-dense, chemical- and antibiotic-free, humanely-raised organic food for people who are looking for an alternative to what industrial food production has to offer. They believe that pasture-raising animals produces the most nutritious, best-tasting food.
They started by raising chickens, but have recently expanded into new products including pork, beef, turkey, ducks, eggs, and various seasonal produce.
Back to Nature Organics raises all of its birds on organic pasture and uses rotational grazing to keep the farm as sustainable as possible.
Frank and Carrie and their two children are new to the world of organic food production, and they love their life working outdoors and with nature on the farm.
Back
Blackview Farm
Listowel, ON | Beef, Chicken, Pork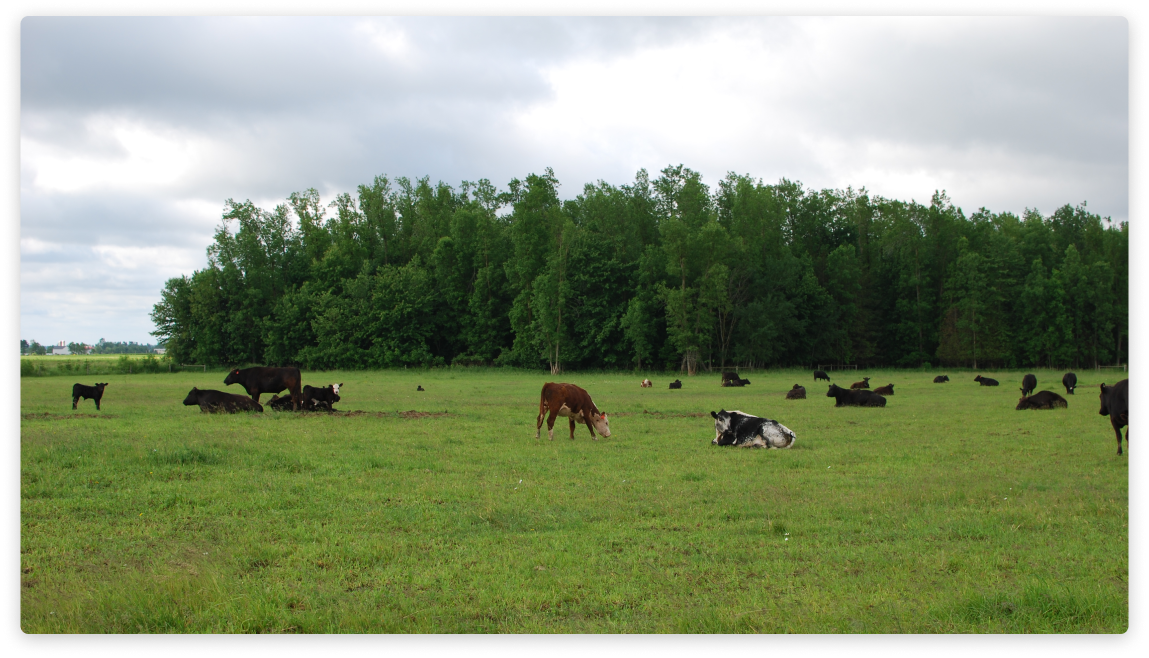 Bill and Michelle of Blackview Farm raise their chicken and pork on pasture at a home farm near Listowel, Ontario. They strive to bring you the best in grass fed, finished, and pasture-raised meats and their chicken is often rotated behind cattle to naturally 'disinfect' their fields by eating bugs. Bill has partnered with a family friend and small farm owner Ken Vaag, in Manitoba, to share his expertise and refine their grass-fed and grass-finishing operations. Together, they raise their beef to the same strict protocol that the Blackview name stands for; and the beef is then brought to Ontario and processed locally for you and your family to enjoy. With changes in the food supply industry, this new partnership allows us to respond to increased demand while still supporting local farms and it's owners.
High quality, grass finished beef is only available when you orchestrate the seasons, the grass growth and animal movement; accompanied by the age and genetic make up of the animal. Bill and Michelle are the passionate conductors of this orchestra, and they invite everyone to taste and enjoy the output of their hard work. They hope that you inherit a sense of the place where their animals are raised and cared for.
Back
Chicken Thika Farm
Kenilworth, ON | Chicken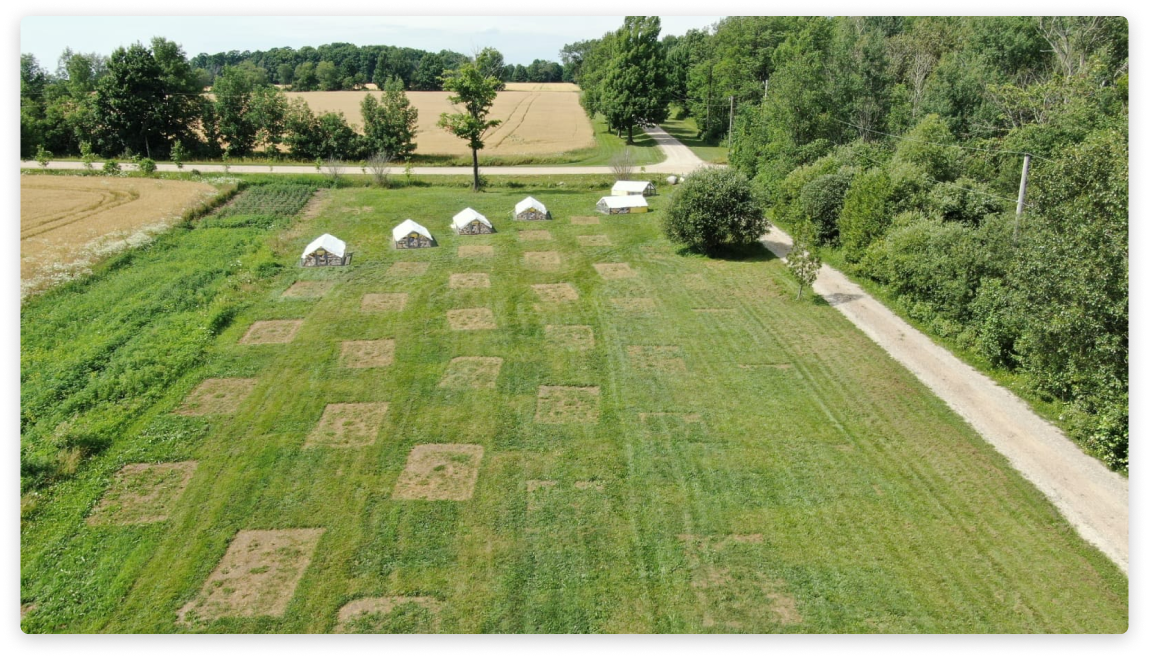 Chicken Thika Farm is based in Kenilworth, Ontario owned by Shaheer Abha and Bahaar Luhar. Living near small scale farmers in Dufferin and Wellington County, Shaheer and Bahaar noticed a gap of local options for organic halal meat. They decided this was a perfect opportunity to be a solution to a challenge they knew affected more than just their family and the growing Muslim community north of GTA. With faith, determination, and vision, they are now the first farm in Ontario to provide CSI certified organic, HMA certified halal, and pasture-raised chicken directly from the farm to your home.
Shaheer and Bahaar follow strict protocols adhering to organic and halal guidelines as well as standards provided by the Chicken Farmers of Ontario. Their devotion to the proper treatment of their land and animals necessitates providing fresh pasture, performing the blessing, and personally packing your orders. They enjoy selling their product through a platform that allows them to then connect to other families like theirs. As a first-generation Canadian family, the journey of beginning Chicken Thika Farms and returning to their farming roots has been a dream come true and they couldn't be more proud to share the healthy poultry options with you and your family!
Back
Howick Community Farms
Howick, ON | Chicken, Pork, Lamb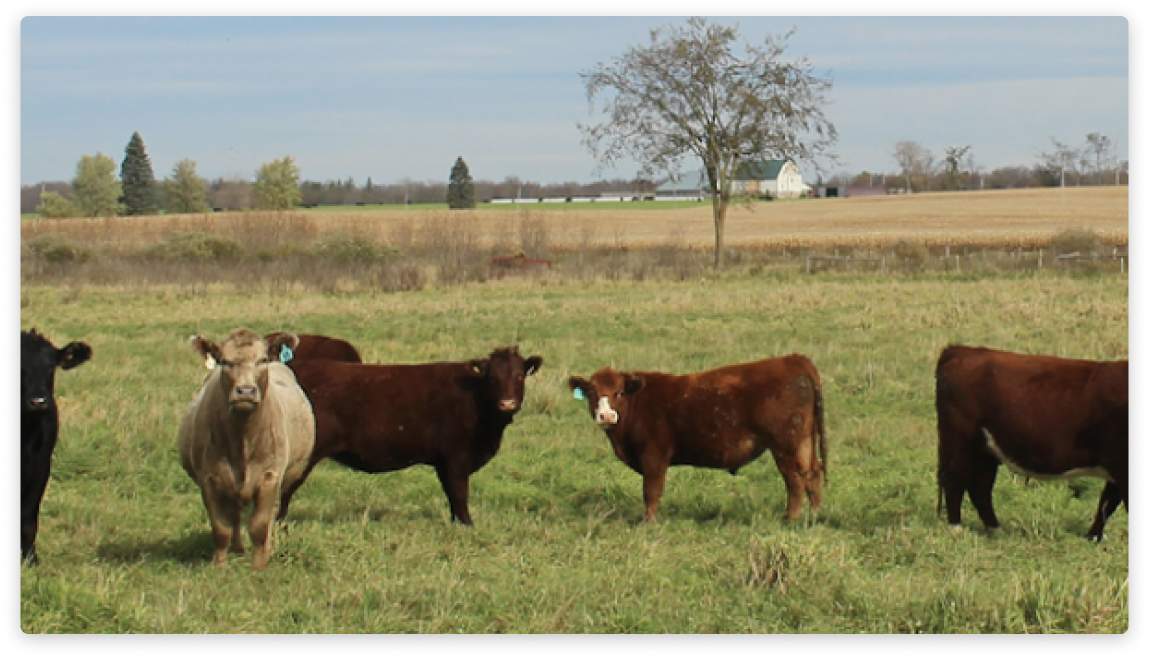 Howick Community Farms, located around Howick Ontario, is a partnership of around 30 neighbouring Mennonite farmers that hold a strong belief system of raising animals with care and respect. The farm partnership prides itself on preserving traditional farming practices, raising animals humanely on pasture in harmony with nature. Animals from pigs, lamb, chickens and cows are raised on pasture. This includes rotational grazing of their chickens on the field, so that chickens not only remain outdoors but they have continual access to fresh grass.
Howick Community Farm builds agreements with businesses only through mutual trust and close relationships. As we were looking for sustainable farm options, we were pointed in this direction from our farm partner Marlin from Marita Fields and other trusted sources in the industry. We are proud to have been connected to them, and you'll love the distinct flavour of all their meats.
Back
John O's Food
Wheatley, ON | Fish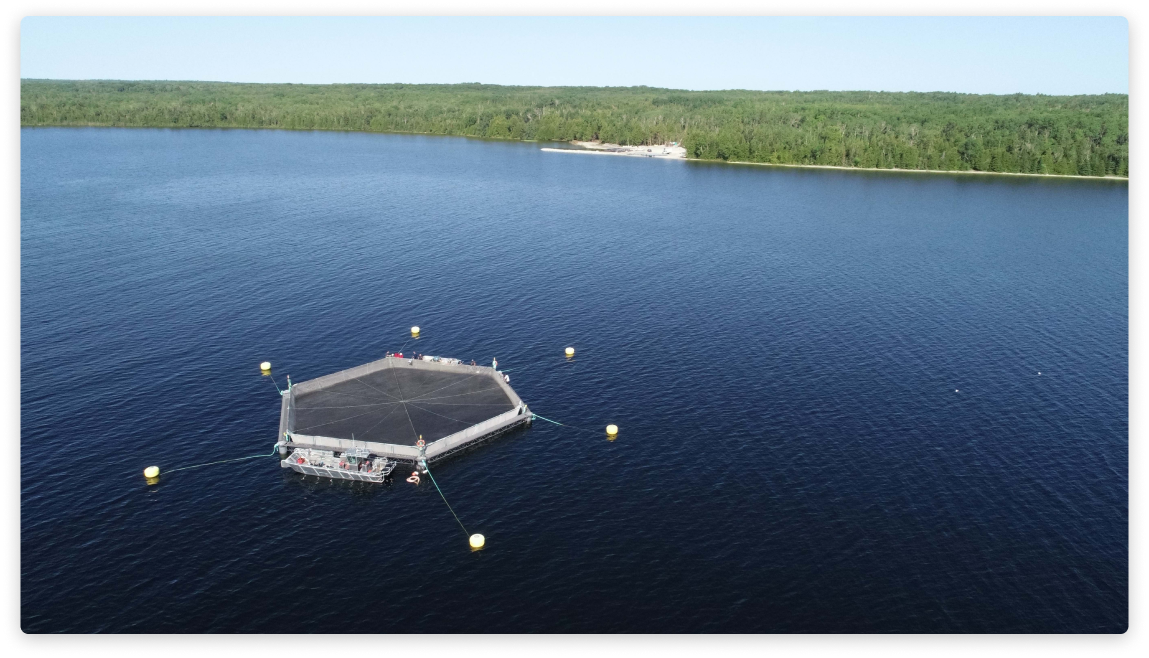 From Wheatley Ontario, John Omstead is a fourth-generation member of a fishing family dating back to 1911. Once owners of one of the world's largest freshwater fisheries, Omstead Foods, John's family played a large part in making Wheatley the freshwater fish capital of the world. After successfully cultivating a separate vegetable business, he sold it in 2006 and went back to his fishing roots to build John O's Foods. As a local family business, they take pride in their honest work and are making waves in the sustainable freshwater fishing community.
John O's Foods works hard to ensure all their fish come from sustainable sources. Their Pickerel, wild-caught from Lake Erie, are harvested by local Wheatley fishermen who are certified sustainable by the Marine Stewardship Council (MSC). This honour made Lake Erie the first of the Great Lakes fisheries and only the second in North America to earn MSC certification.
Along with their wild-caught species, John O's Foods also ventured into sustainable farm raising practices. Partnering with the Sheshegwaning First Nation on the North Shore of Manitoulin Island, they raise Rainbow Trout in net-pens 1000 feet from shore. They are the only exclusively open water farm in Ontario and raise in open water to mimic the Rainbow Trout's natural environment. This constantly replenishes clean freshwater for the fish and allows for a more comfortable habitat. From your local fishermen to your doorstep - they sincerely hope you enjoy your freshwater fish!
Back
Marita Fields
Grey County, ON | Beef, Chicken, Pork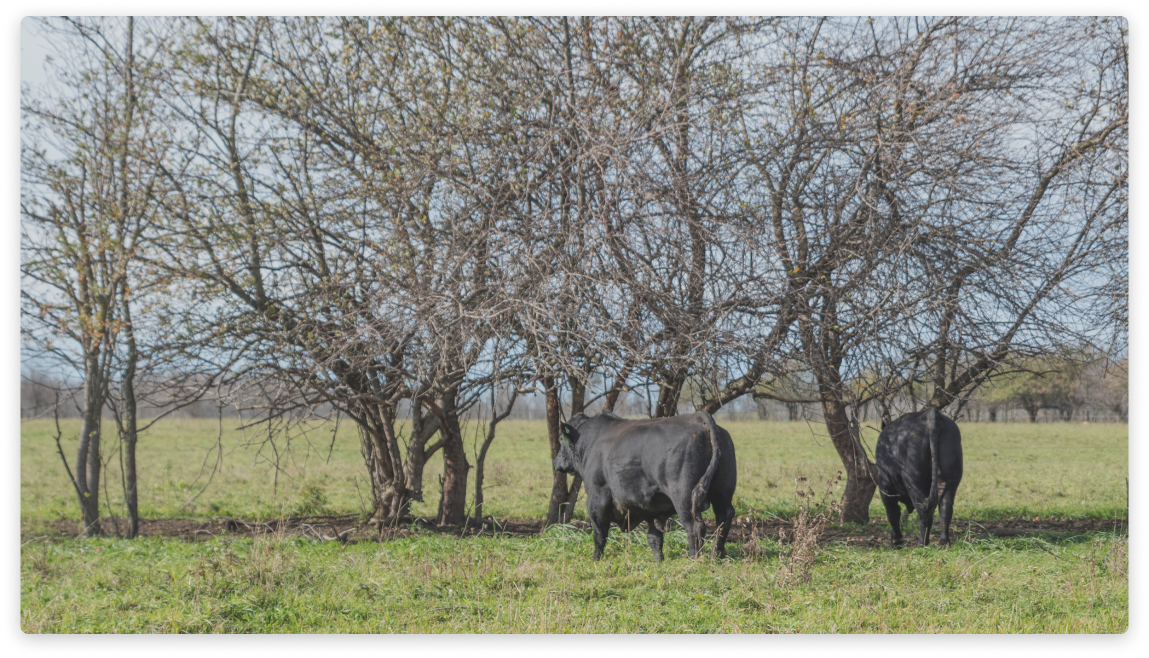 Marita Fields is a local farm in Grey County near Dundalk, Ontario owned by Marlin and Rita Martin with their six children. Marlin and Rita were both raised on commercial feedlots and hog farms but wanted something slightly different for their own family.
As their name implies, they are all about fields and less about heavy metal equipment or large concrete barns. They have open fields with grazing cattle, chickens on pasture, willshire horned sheep in meadows, dutch harness horses prancing on pastures, and more. They love what they are doing and truly hope you enjoy your order!
Back
Snowy Creek Bison
Georgian Bluffs, ON | Bison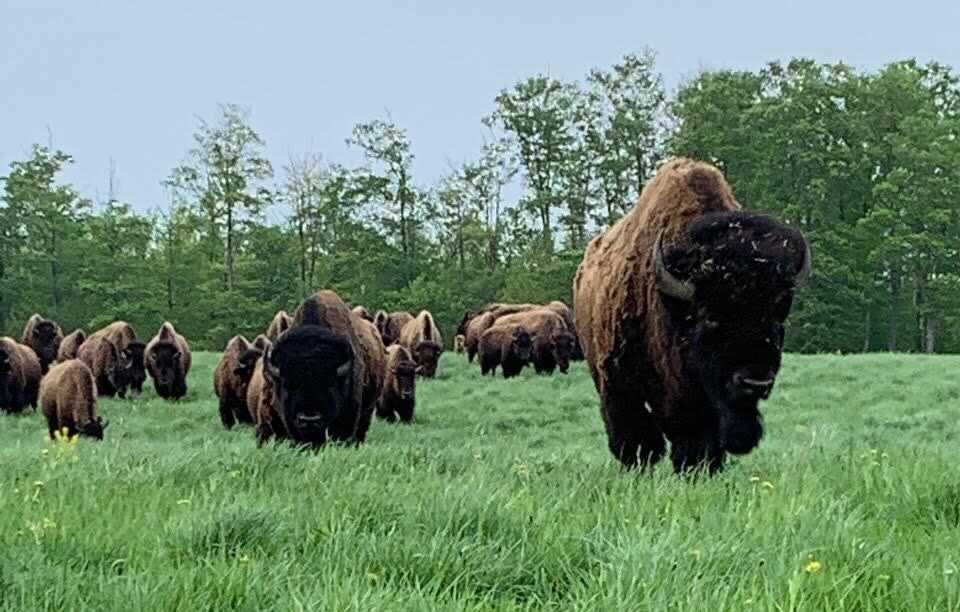 Snowy Creek Farms were established in 2018 and are proudly owned and operated by the Van Zyl family. Their farms are situated in Georgian bluffs, near the shores of Georgian Bay. The terrain varies between forests and plains, providing shade and shelter and allowing ample area for their bison to roam freely.
Their love for the Canadian landscape, its natural beauty and its wildlife was the driving force behind this adventure. They have been fascinated by bison ever since moving from South Africa to Canada 30 years ago. They are enthralled by their majestic beauty, their strength, resilience and freedom, and adaptation to their harsh environment.
Back
St. Brigid's Creamery
Huron County, ON | Butter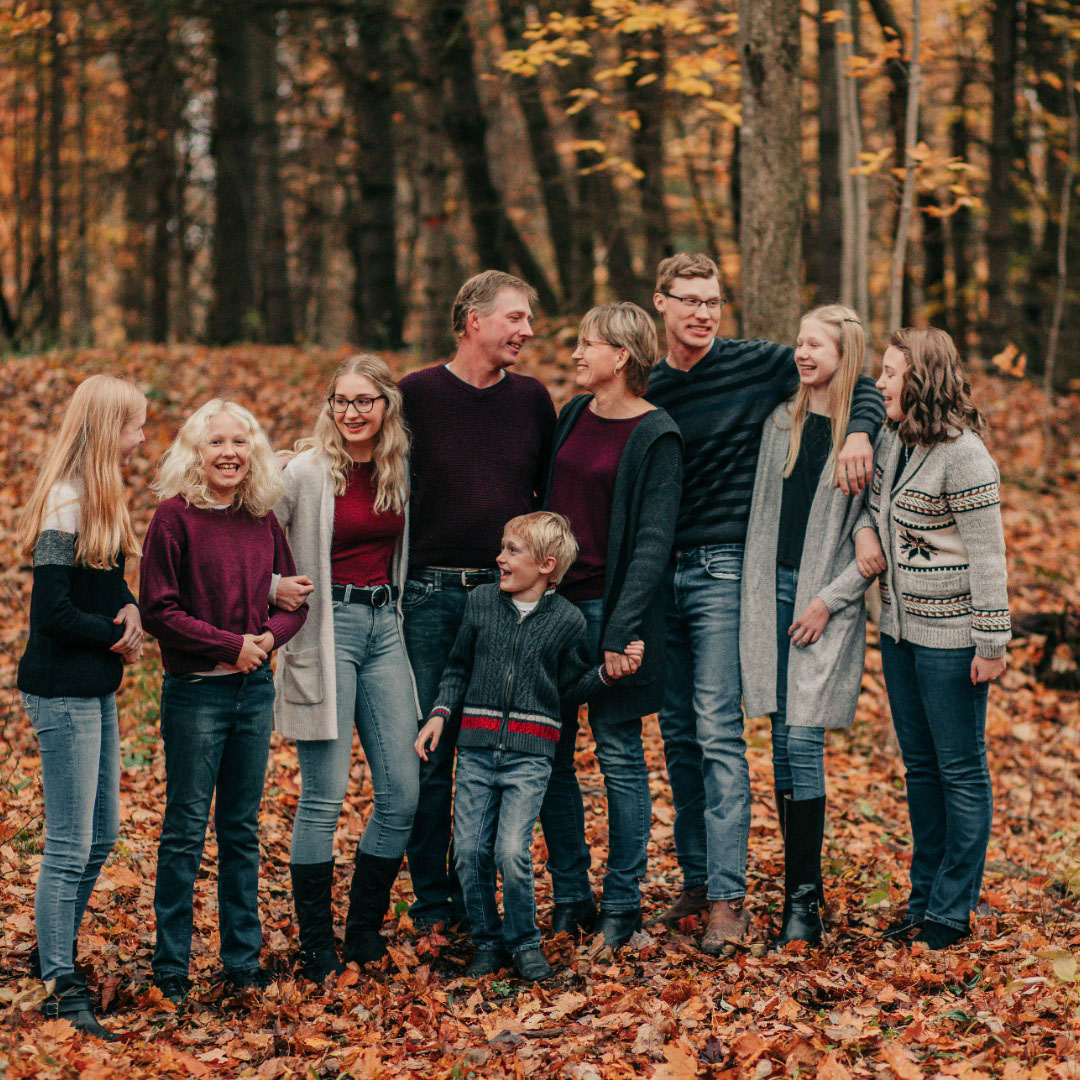 St. Brigid's Creamery was created by the van Nes family whose farm is outside Brussels, Huron County. Their commitment to the regeneration of soils, animal welfare, and the health of their community shines as bright as their Organic Grass-Fed A2 Jersey butters.
The beautiful deep yellow comes from being incredibly rich in beta carotene – all due to the herd's grass-rich diet and high welfare. The A2 designation means the butter is made with cream from A2/A2 Beta Casein Jerseys, making it easier to digest. There's no comparison to St. Brigid's world class 84% fat Jersey butter.
Back
Trick's Creek
Huron County, ON | Beef, Chicken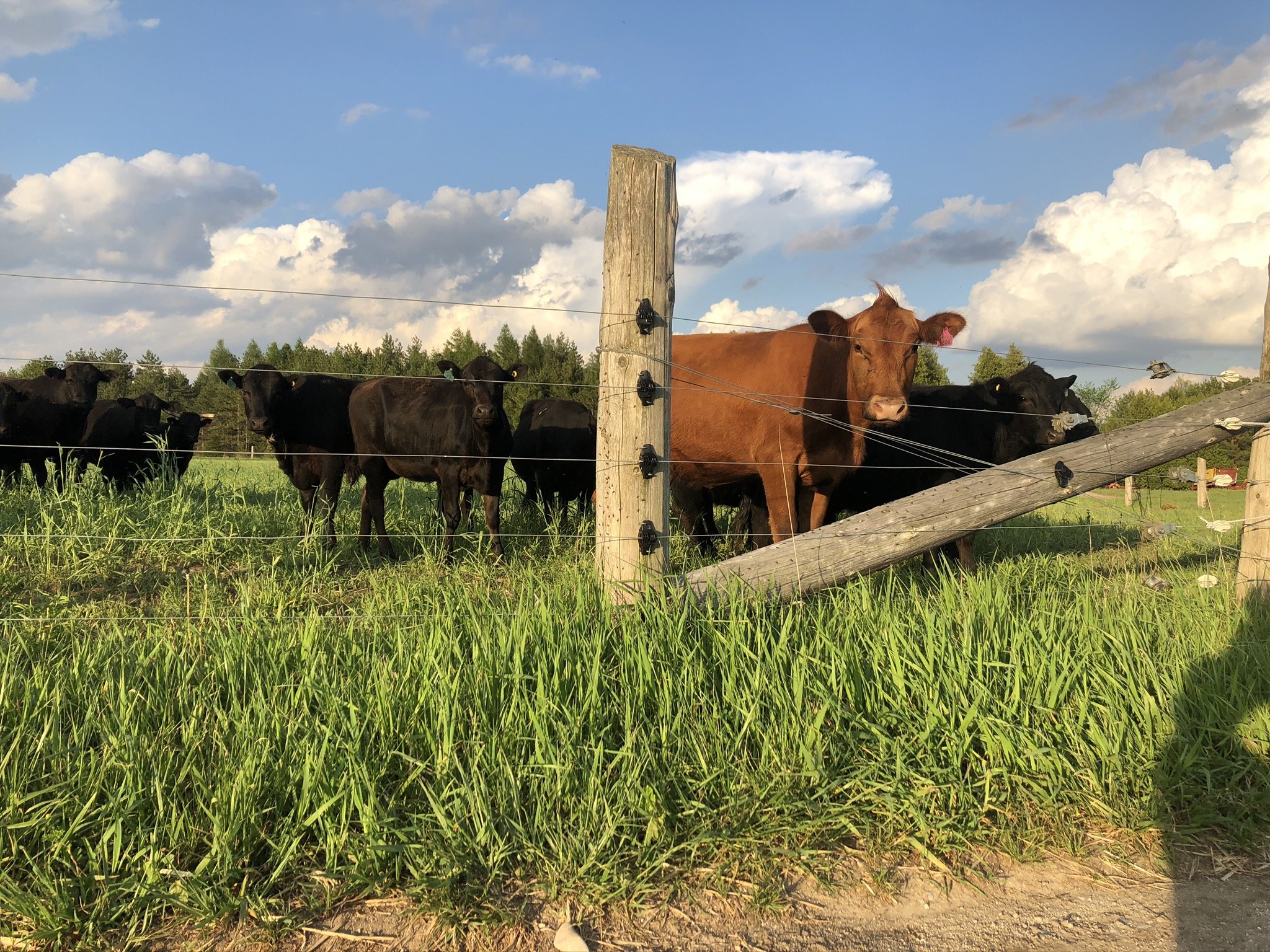 The Trick family originally bought the farm in 1873 to be used as a water-powered mill. Five generations later - in 2011, the farm transitioned to hands-on certified organic cropping and livestock with Tom and Cherilyn Trick, and their children Anna, Alex and Charlie.
At Tricks Creek Farm, they don't feed their cattle grain - both the cattle and beef-eaters reap the health benefits of their grass-only diet. The cattle also remain outside year round, allowing manure to spread naturally rather than doing it mechanically, which is healthier for the cows. Their chickens are also free-range, eating the farm's certified organic pasture and happily picking at fresh grass and bugs.
By keeping as much of their farm in hay and pasture as possible, they can produce beef that is the most beneficial for the environment.
Tricks Creek is an organic farm - that means no pesticides, synthetic fertilizers or GMO plants. About half the farm's property is forested, wetlands, or pond, creating great biodiversity for the animals. The Trick family also doesn't use fossil fuels or electricity to heat the house, and burn homegrown lumber as needed, ensuring their farm is as sustainable as possible.
Tom and his family love being able to work outside on the farm, knowing that they are producing a great product!
Back
Woolley's Lamb
Simcoe, ON | Lamb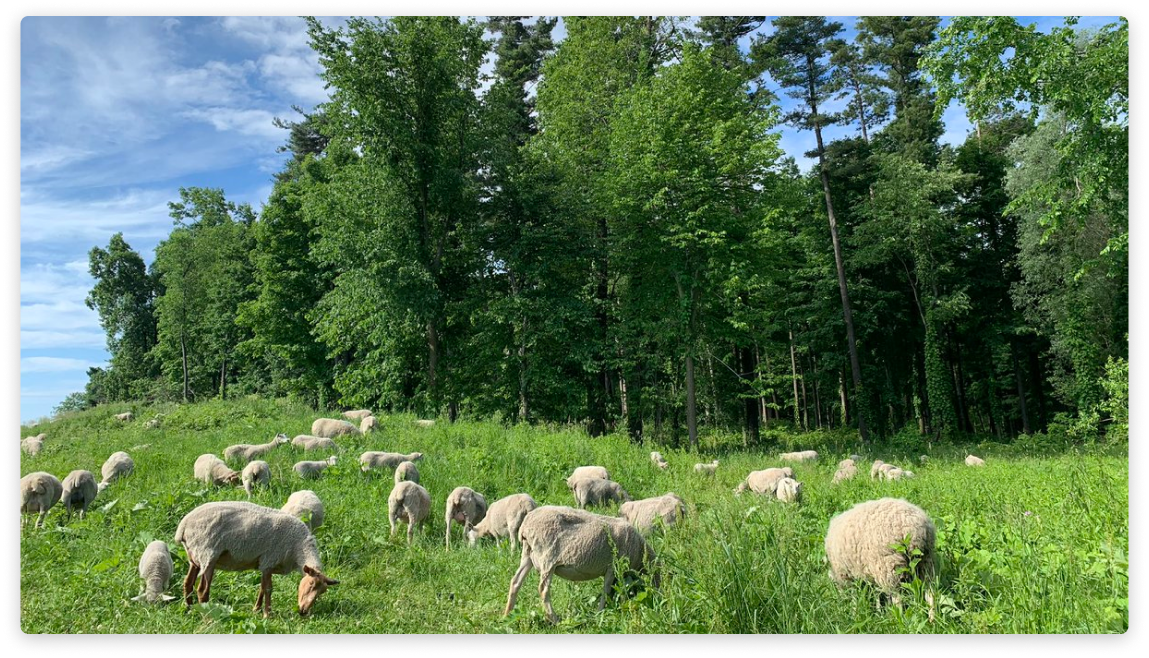 Woolley's Lamb Farm is located in Simcoe, Ontario. In 2008 after seeing lambs grazing orchards in New Zealand, a young farmer was determined to bring this idea back home. If you spot sheep wandering between the cherry trees at Woolleys' Lamb farm, don't worry – they're exactly where they're supposed to be. For owners Carrie Woolley and Brett Schuyler, letting their grass-fed livestock graze freely amongst their fruit trees makes perfect sense.
The innovative process provides shade, shelter and space for the sheep to forage. In addition the lambs can be found foraging on cover crops (a crop grown for the protection and enrichment of the soil) and wooded pastures (silvo pastures). These sustainable farming practices result in an eco-friendly lamb that is born & raised on a 100% pasture diet.
Our Standards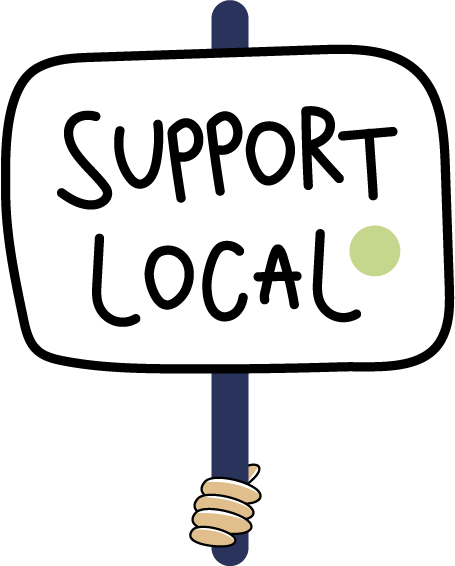 Farm-First Thinking
Small farms have been squeezed by a long supply chain. We're changing a broken system, and connecting you directly with local and small scale family farms. We're putting farms first.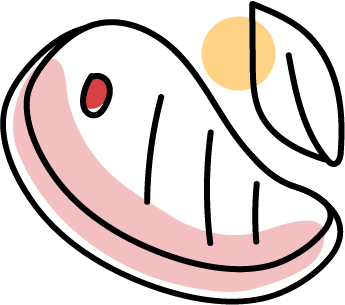 Ethically Raised Meat
Animals should eat what they were born to eat. Our animals are raised the natural way without chemicals, antibiotics or hormones on small scale family farms.

Local Communities
We connect you to products from your nearest farm because we care about local food movements and sustainable food distribution. You deserve to know exactly where your meat came from.
Trusted By Customers All Across Ontario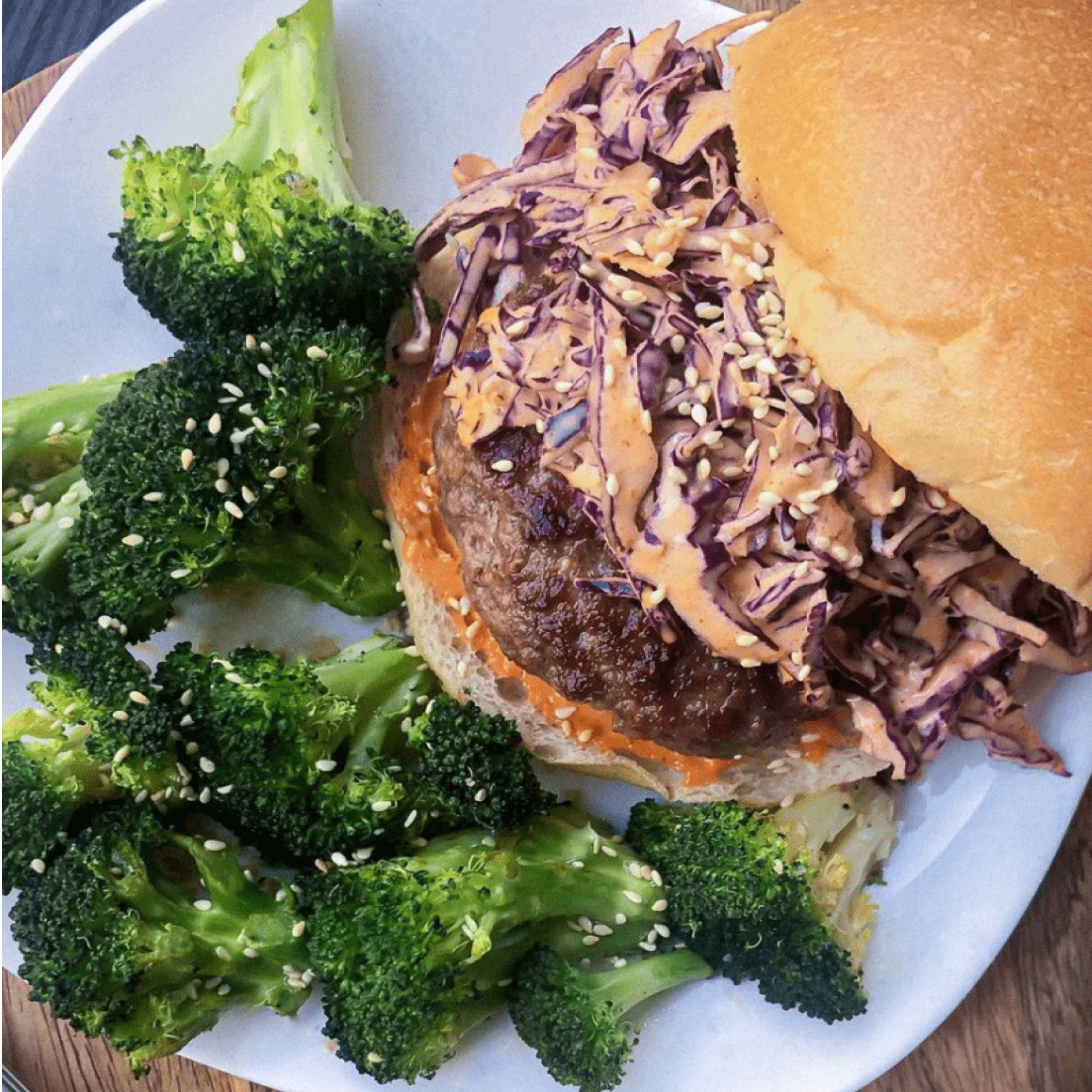 Today's burger was topped with Korean hot sauce & creamy cabbage slaw, served with sesame broccoli, featuring @nikufarms organic ground beef.

One word: Y U M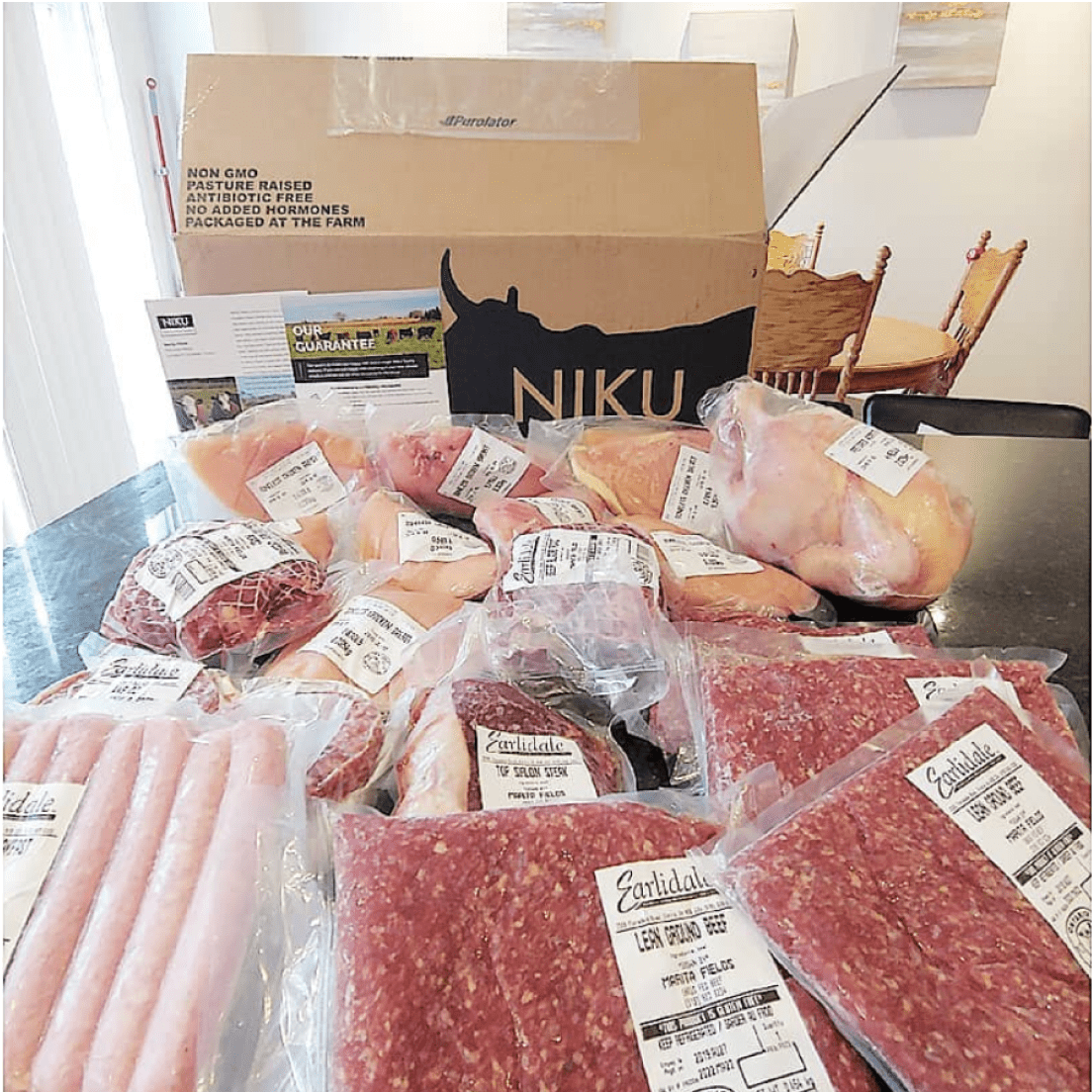 Got our meat order in today! We decided to try out @nikufarms, and so far, we're super impressed. 100% grass fed, antibiotic/hormone free, non GMO, and raised on pasture. 💚🌱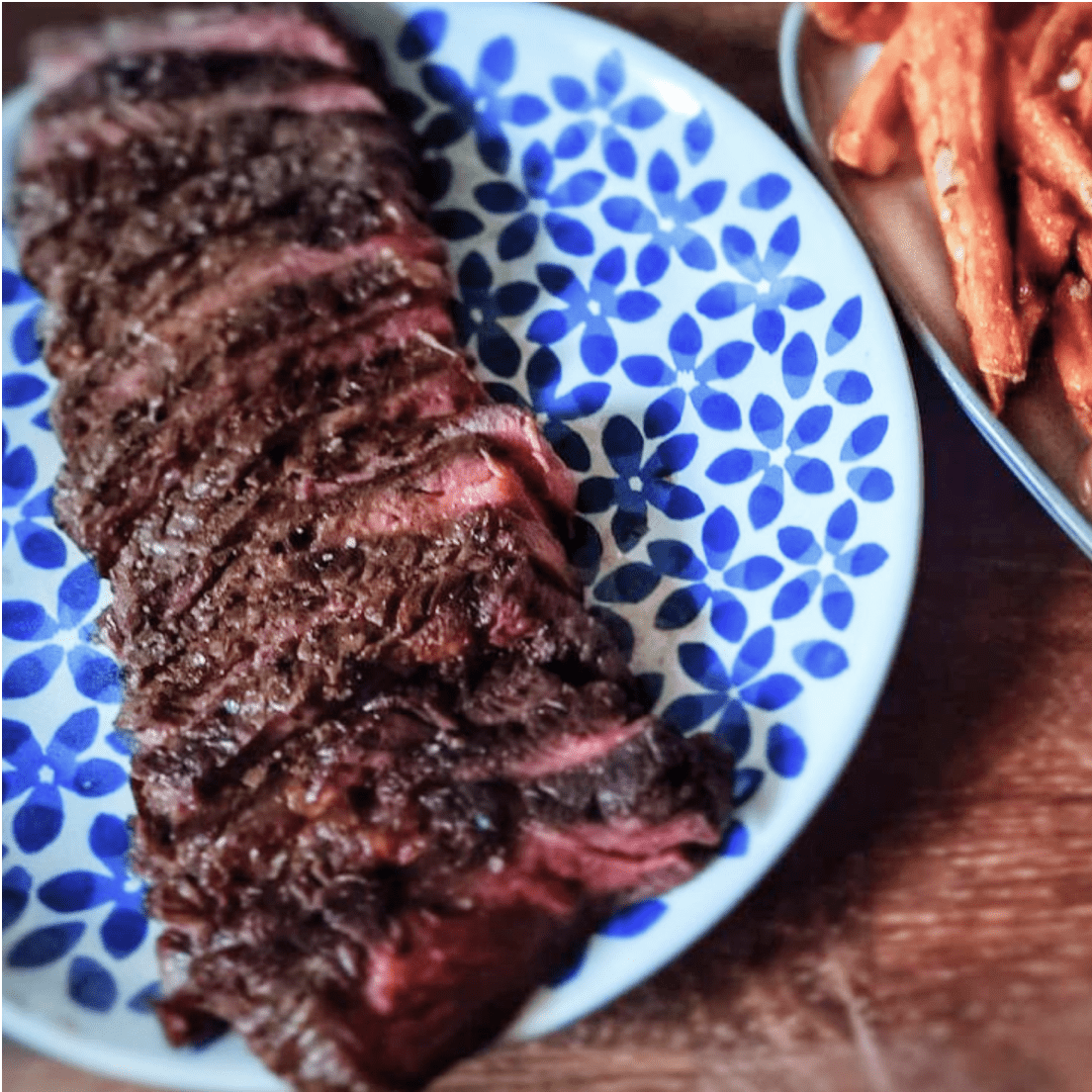 I can say that the bison ribeye I got from Big Rock Bison through @nikufarms was beautifully tender and very flavorful. It was in fact so tender that it literally pulled apart with no effort. It's remarkable stuff and I look forward to having it five more times until it's gone.